ACB notice to Mehbooba Mufti over JK Bank appointments
Anti-Corruption Bureau asks Mehbooba Mufti to clarify her stand on appointments in J&K Bank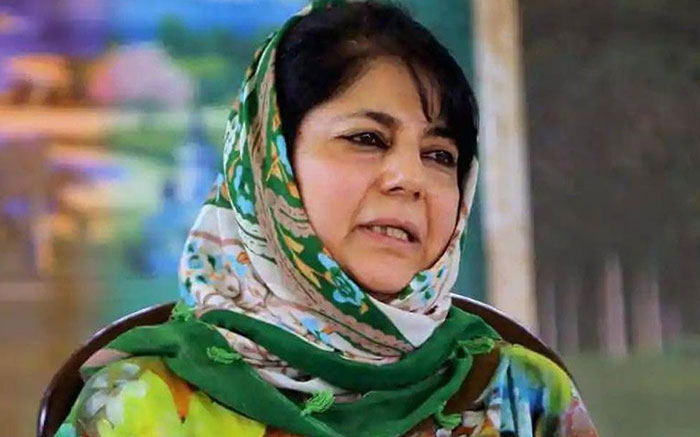 The Anti-Corruption Bureau (ACB) of Jammu and Kashmir has issued a notice to former chief minister Mehbooba Mufti. They are asking her to clarify her stand on appointments in J&K Bank.The Anti-Corruption Bureau (ACB) has asked former Jammu and Kashmir Chief Minister and PDP president Mehbooba Mufti to explain her position regarding the illegal recruitments in Jammu and Kashmir Bank.
The ACB notice to Mehbooba Mufti read as, "During the course of investigations of case FIR No. 10/2019 police station ACBK dated 08/06/2019, it has surfaced that some appointments were made by chairman JK Bank on references of recommendation of few ministers. It may please be clarified that whether such references had your endorsement, verbal or otherwise, for appointments in JK Bank.
Mehbooba posted the notice on Twitter, saying she was not surprised by the development.
Check out her Tweet here:
Not surprised to receive a letter from the Anti-Corruption Bureau. Concerted efforts are being made to browbeat mainstream leaders & thwart potential efforts for a collective response. I am too small an entity vis a vis the cause that unites us today. Such tactics won't work pic.twitter.com/RUUbRRpK2v

— Mehbooba Mufti (@MehboobaMufti) August 4, 2019
Kashmir crisis is on the rise ever since a statement asking pilgrims, tourists and outstation students were asked to leave the valley as soon as possible. The said that this was done in view of terror threats and security concerns to the Amarnath yatra.
Soon regional political parties like People's Democratic Party (PDP) and National Conference (NC) are dissenting against what they are calling is the iron-handed approach of Narendra Modi-led central government. An unprecedented troop build-up has also taken place in the state.
PDP chief and former Jammu & Kashmir Chief Minister Mehbooba Mufti have accused the central government of using 'tactics' against regional political parties. She is all set to hold a meeting to discuss the matter with other leaders at 6 pm today.
Authorities have asked the hotel management to ask their guests to leave latest by Monday morning. They have been told even if they don't have travel tickets, the government will take care of their travel from Srinagar airport.
We shall soon update you with more on this .
Also Read: Kashmir Crisis: Home Minister Amit Shah to introduce J&K Reservation Bill