Adhyayan Suman says he and Kangana Ranaut have 'the same voice, on humanitarian grounds'
Adhyayan Suman, in an interview, said that he and his ex girlfriend Kangana Ranaut are on the same side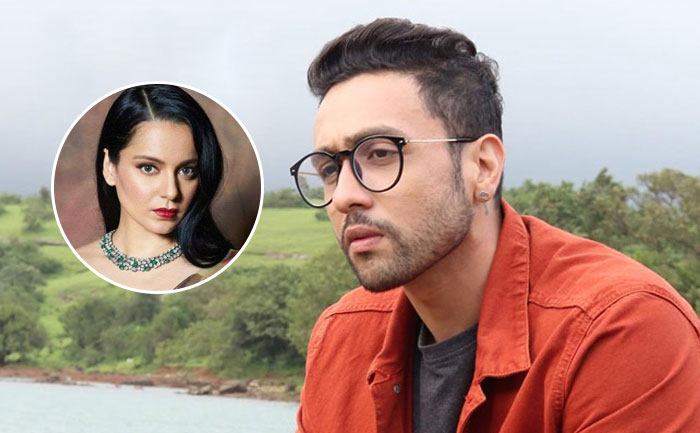 Adhyayan Suman, in an interview, stated that he and his ex-girlfriend Kangana Ranaut are on the same side. He also said that they do not have any relationship but both of them are fighting for the same cause that is justice for Sushant Singh Rajput.
Talking to India Tv, Adhyayan said, "In the last 12 years, I have not followed Kangana. She is a popular and successful actor. If she has decided to come out in public and air her grievances, I am sure there is a reason for it. She does not need any publicity, I am guessing."
"There must be some anger or something that she has to say, which is why she is speaking up. That is completely her opinion and I respect it," he said in Hindi.
The Heartless actor also added that he and Kangana are fighting for the same cause, "Time and again, I say, I don't have any relationship with Kangana. However, life has brought us to a point where we are not against each other but on the same side. If my father raised his voice for justice for Sushant Singh Rajput, so did Kangana. I want to be vocal about her only when it comes to this, that we have the same voice, on humanitarian grounds."
Earlier, when Kangana claimed that 99 percent of the people are into drugs from the Bollywood industry, an old interview of Adhyayan Suman went viral that claimed the Queen actress used to consume drugs and once she even offered Suman to take cocaine. However, later, the actor shared a video on his social media and said to not drag his name in this 'toxicity and negativity.'
Stay tuned to The Live Mirror for more updates.
ALSO READ: When Kangana Ranaut's Ex Adhyayan Suman Said She Did 'Hash' Regularly