Aero India 2021: Bengaluru To Host Air Show On February 3
Aero India 2021: Three-day Bengaluru Air Show Set To Take Off This Week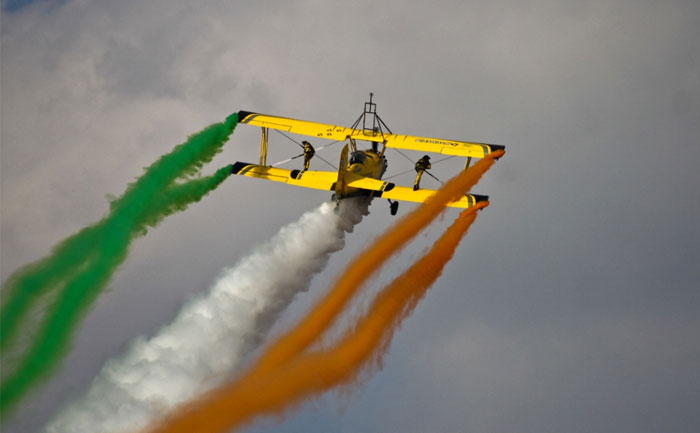 The 13th edition of Aero India 2021 is set to begin on February 3. The biennale air show and exhibition, hosted by the Ministry of Defence's Defence Exhibition Organisation, will be held at the Yelahanka Air Force Station in Bengaluru. Touted as the first air show amidst the pandemic, manufacturers and service providers from Indian Aviation and Aerospace will meet potential buyers.
This year due to the ongoing pandemic there will be fewer visitors. 3000 visitors will be allowed to watch the show at a time in the three-day event. The visitors will have to wear masks and sanitise hands. They will also have to do RT-PCR test 72 hours prior to the event. Only those with a COVID-19 negative test report will be allowed entry.
"It is a unique and special Aero India edition this time a first to be conducted in the Covid era. It is the first time it will be in the hybrid mode, and also the first time that the Chief of Air Staff conclave would be concurrently conducted. while Aero India is in progress," Air Commodore Shailendra Sood, Air Officer Commanding of the station, told NDTV.
This year there will be an American B-1B Lancer heavy bomber performing a fly-by at the Aero India 2021. B-1B has been built to rapidly deliver massive quantities of precision and non-precision weapons against enemies anywhere in the world.
The US Air Force Band of the Pacific, which is based in Hawaii, is all set to perform at the event, with Indian percussion (ghatam) artist Giridhar Udupa.
Also Read: IAF successfully Test-Fires New 'Astra' Missiles