Union Budget 2021-22: Finance Minister Nirmala Sitharaman Gives Major Push To Healthcare And Infrastructure
Indian Finance Minister, Nirmala Sitharaman Presented Her First Paperless Union Budget Today. She Has Given A Major Boost To The Healthcare And Infrastructure Amidst The Pandemic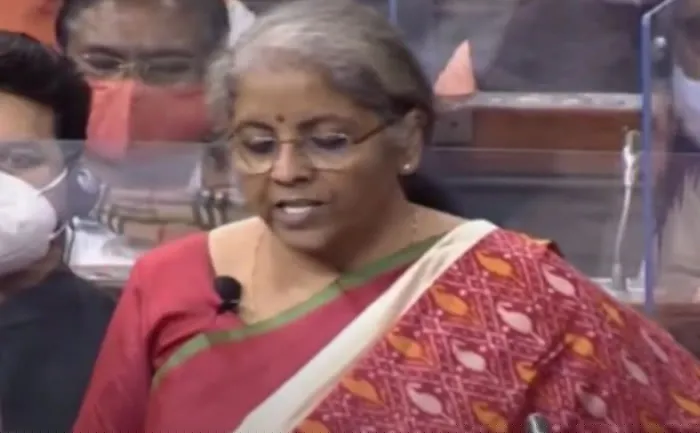 On Monday ie. Feb 1, the Finance Minister of India, Nirmala Sitharaman presented her first paperless Union Budget for the period of 2021-2022. Due to the pandemic wave, India was mainly focused towards its health and economic sector. To shape the Indian economy further the Finance Minister has also announced a few key changes for the automotive sector and infrastructure. Here we bring to you key highlights from the Union Budget 2021-22.
Key Highlights From Nirmala Sitharaman's Union Budget For 2021-22:
Sitharaman said, "The government removes threshold limits of paid-up share capital of Rs 50 lakh and average annual turnover of Rs 2 crore over the past three financial years. The government has also eased requirements of residency for a person setting up a One person company from 182 days to 128 days in India."
FM also mentioned about National Education Policy in her budget speech. She said, "Over 15,000 schools to be qualitatively strengthened under National Education Policy."
Mentioning about the infrastructure in India, Sitharaman stated that the government aims to complete 11,000 km of national highway infrastructure this year. Highway works proposed include 3,500 km corridor in Tamil Nadu, 1,100 km in Kerala at investment of Rs 65,000 cr, 675 km in West Bengal at a cost of Rs 95,000 cr and 1,300 km in Assam in the next 3 years.
Considering India's mission on producing Coronavirus vaccines, FM announced total Rs. 35,000 crore for the Covid-19 vaccine production. She said, "The government is committed to providing more funds. The Budget outlay for health and welfare is Rs 2,23,846 crore in the 2021-22 Budget. This is a 137 per cent increase."
Sitharaman highlighted that the Union Budget for 2021-22 rests on six pillars – from healthcare to infrastructure. She has also announced a total spend of around Rs 2 lakh crore on healthcare.
Here you can watch complete speech of Finance Minister, Sitharaman:
For more such updates, stay hooked on to The Live Mirror.
Also Read:  Nirmala Sitharaman Press Conferrence Live: All Key Announcements From Economic Package Finale