AFC U-19 Qualifiers: India women's football team rout Pakistan 18-0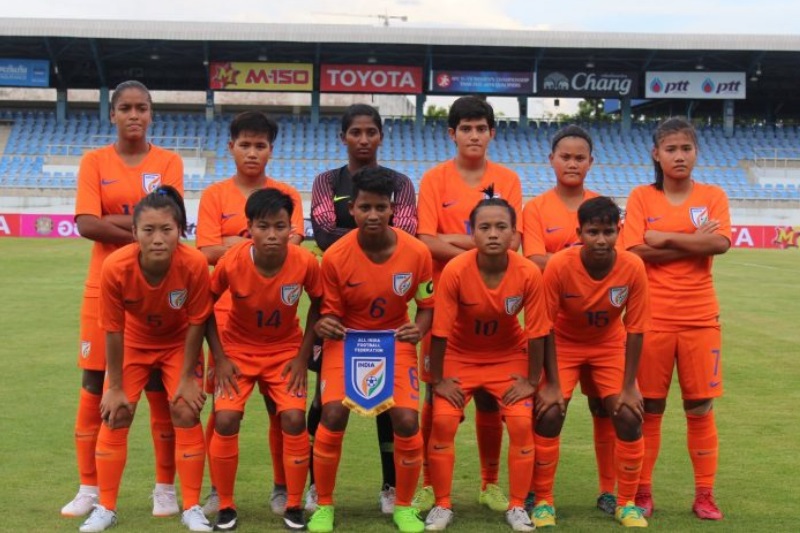 The India women's team mauled Pakistan 18-0 in their opening first round match of the AFC U-19 Women's Championship Qualifiers on Wednesday.
Such was India's dominance that nine goals were scored in the opening 45 minutes, seven of which came in the first half hour, while another nine came in the next half. Substitute Renu was the top scorer for India with five goals to her name all of which came in the second half, while Manisha
It took just two minutes for India to score when Manisha found the net after breaking her way into the box before pulling the trigger. Devneta scored the next seven minutes later.
Pakistan seemed to have fought their way back with a solid defence but their backline was once again left open in the 25th minute as Manisha and Devneta scored within seconds of each other. Daya Devi added scored another before Pakistan added more to their misery with an own goal from goalkeeper Eman Fayyaz, while Papki Devi and skipper Jabamani Tudu added one each to make it 9-0 at half-time.
Also Read: FC Pune City sack head coach Miguel Angel Portugal: Reports
Substitute Renu was then brought on as play resumed with Manisha completing her hat-trick in the 47th minute before Daya Devi scored her second in the 56th minute.
Soon after it was the Renu show as the substitute Renu scored five goals in 38 minutes (52nd, 54th, 75th, 89th and 90th minute), while Roja Devi (59th) and Soumyta Guguloth (77th) added two in between to complete the rout for India.
"It was a great result for us. This kind of a win gives a lot of boost to our girls, and hopefully, we can go ahead and do better in the next game as well," India coach Alex Ambrose was quoted as saying by PTI.
Meanwhile, Pakistan coach Mohammad Siddique Sheikh was disappointed with the battering but said that it is a learning curve for Pakistan, who returned to the pitch after a three-year-long ban.
"We were banned by FIFA for three and a half years. So we played absolutely no football back then. India has already started an impressive development of their women's game. We are just starting out on that front. It will take time, but we have to treat this as a learning experience," he said.
Image Source: Twitter