Afghanistan's First Female Breakdancer Eyes Paris Olympics
Afghanistan's First Female Break-dancer Eyes Paris Olympics Amid Threats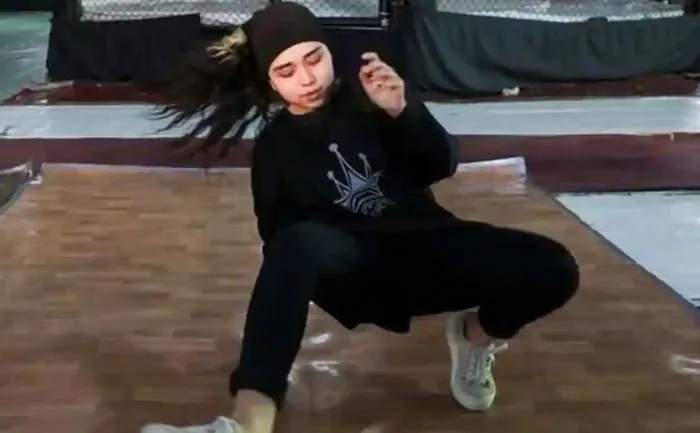 18-year old Manizha Talash joined a small breakdancing community in Afghanistan. The youngster was the only woman to be part of the dance community. Manizha is just a few month old joinee but already aspires to represent her nation at the Paris Olympics. Break Dance is one of the latest sports to be admitted to the Olympics.
Dressed from head to toe in a black outfit for training the courageous youngster is giving her dreams wings amid death threats.
Speaking to Reuters Manizha says, "I want to be different. I want to become a good role model in Afghanistan. This (sport) is very tough, and you have to have a strong physique to learn and do it….it isn't easy, but nothing is easy, you can learn and achieve the goal"
Ever since the Government engaged in peace talks with the Taliban, Progressive-minded Afghans fear gains in women's rights may be at risk. They fear that the government could end up giving the Taliban more say so in the country's affairs. This is as soon as the US withdraws its troops.
View this post on Instagram
Speaking about the possibility Talash told Reuters, "When I think about the possible return of the Taliban and that maybe I cannot continue practising breakdancing, I become very upset. I want to be a role model, a person who has achieved her dreams."
Founded a year ago in Kabul, the club she belongs to now has over 30 members, of whom six are female. The members meet three times a week to practice the acrobatic moves.
Also Read: Afghanistan: Car Bomb Kills 8 Wounds More Than 15 In Kabul