Afghanistan: Taliban abduct 40 truck drivers in Samangan province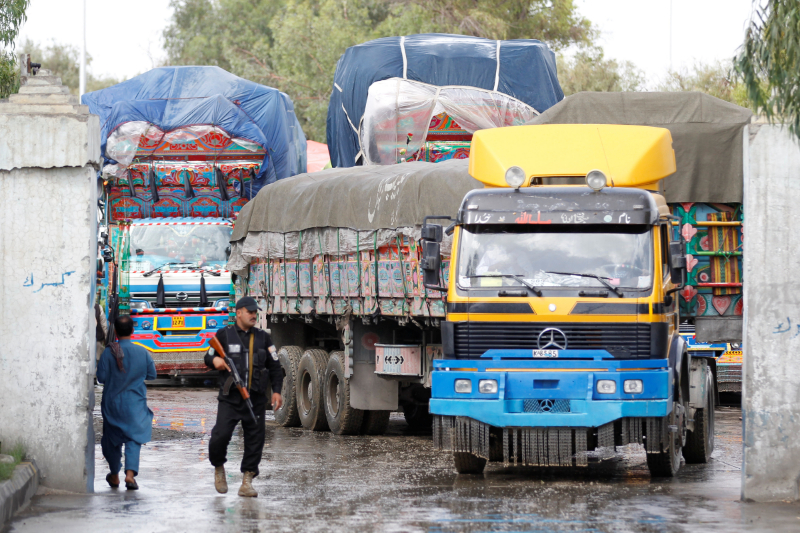 Around 40 truck drivers were abducted by the terrorists belong to Taliban in Afghanistan's northern Samangan province on Sunday.
The provincial police spokesman Mohammad Munir Rahimi confirmed the incident saying, "Anti-government militants abducted 40 truck drivers in the northern Samangan province."
"The armed Taliban rebels stopped 40 to 45 trucks carrying coal in Khashak Dara village of Dara-e-Suf Payen district today… and took their drivers, possibly 40 drivers or more to unknown locations," he added. The police spokesman further stated that the search operations are underway for the release of the abductees.
It is to be noted that in a similar incident, Taliban militants abducted 25 commuters in the neighboring Sari Pul province last week.
Previously, seven people including prison workers and security personnel were killed after a suicide bomber struck outside the country's largest prison on the eastern edge of Kabul. Later, Taliban claimed the responsibility for the attack.
On September 6, as many as 20 innocents including two journalists were killed and 70 others were injured in twin bomb blasts that took place in different parts of Afghan capital Kabul. ISIS responsibility claimed the responsibility of the coward act.
According to the United Nations, a total of 1,692 people have been killed in the first half of 2018, with another 3,430 people wounded – the highest figure since it began keeping records in 2009.
Also Read: Afghanistan: Explosion outside Kabul prison claims seven lives