AFI To Celebrate August 7 as National Javelin Day To Honour Neeraj Chopra
Athletics Federation of India (AFI) to commemorate August 7 as National Javelin Day to honour NeerajChopra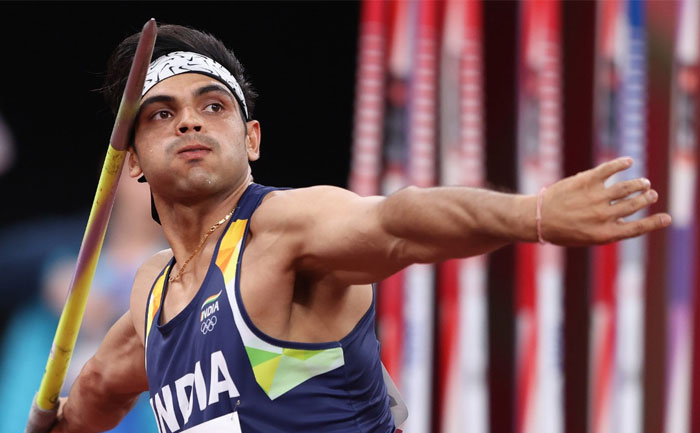 Neeraj Chopra created history as he bagged Gold at the Tokyo Olympics in Javelin throw. This was the nations first gold medal in Athletics. To honour the Golden Boy AFI has decided to celebrate August 7 as National Javelin Day. August 7 was the day Neeraj won the gold medal in the javelin throw at Tokyo Olympics.
The news was shared by Lalit Bhanot the Planning Commission chairman. It was at the felicitation event of the track-and-field athletes who performed well at the Tokyo 2020.
Lalit Bhanot said, "To encourage javelin throw pan-India, we will celebrate August 7 as National Javelin Day and from next year onwards our affiliated units will hold javelin competitions in their respective states. After that, we will have inter-district competitions and we will provide javelins (because there will be a lot many required). We will enlarge the competitions in the coming years to become a national event."
Speaking about AFI's gesture to celebrate 'National Javelin Day', Neeraj said that he's humbled with the move. He added that hopefully, it will inspire youngsters to pick up athletics as a career.
Neeraj said, "I am feeling good that the AFI is making my achievement to be remembered in the days to come. I will be happy if my achievement becomes a reason to inspire the youngsters of this country to take athletics, especially javelin. I hope they will take up the sport and can be future medal winners."
Apart from Neeraj the AFI also honoured discus thrower Kamalpreet Kaur, men's 4x400m men's relay team and steeplechaser Avinash Sable.
Also Read: Neeraj Chopra wins gold at Tokyo Olympics: His journey from Panipat to Olympic Podium