After Jaya Bachchan's Parliament Speech, Mumbai Police Provides Security For Bachchans
Security around Amitabh Bachchan's residence stepped up, after Jaya Bachchan's Parliament Speech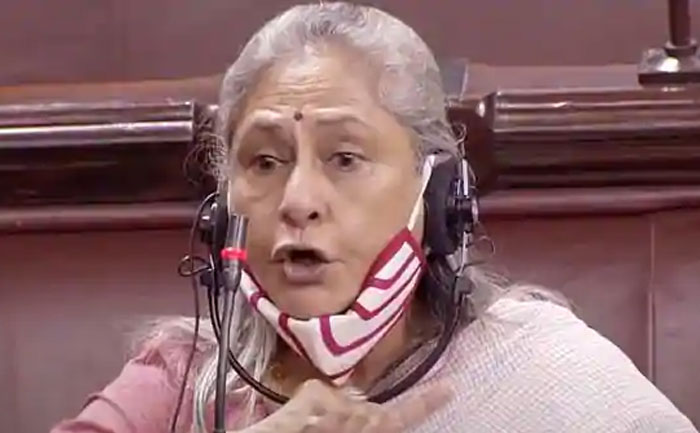 The Mumbai Police on Wednesday has stepped up the security around Amitabh Bachchan's home in Mumbai as a precautionary manner. This was after Jaya Bachchan's fiery speech in the upper house of Parliament where she has slammed all those who are tarnishing the image of Bollywood. Through allegations of drug abuse related to the Sushant Singh Rajput death investigation.
The veteran actress cum politician on Tuesday had said in Rajya Sabha, "Just because of a few people, you cannot tarnish the whole industry… Jis thaali me khaate hain usi me chched karte hain."
Without naming BJP MP Ravi Kishan who had on Monday raised the issue of the use of drugs in the film industry. The Samajwadi Party MP Jaya Bachchan said that she was ashamed that a member of Bollywood spoke against it in the Lok Sabha. She also added people working in the entertainment industry are being "flogged" by social media.
Jaya Bachchan soon had to face criticism on social media for her comments. But her statements were backed up by veteran actor and BJP MP Hema Malini. The Dream Girl said, Bollywood would always remain in high esteem and no one could bring it down in flashover allegations like drugs and nepotism.
Mumbai Police has provided the additional security outside Jalsa, the Bachchans' bungalow in Juhu. Maharashtra's ruling Shiv Sena also came out in support of Jaya Bachchan for the stand she took in parliament. The political party slammed Ravi Kishan in the party's mouthpiece 'Saamana'.
Also Read: Jaya Bachchan slams Ravi Kishan's 'drug addiction' comment, says, "It's a shame"