Punjab CM: Three Accused In Murderous Attack On Suresh Raina's Kin Arrested
Three accused in murderous attack on Suresh Rainas kin arrested; case solved says Punjab CM Captain Amarinder Singh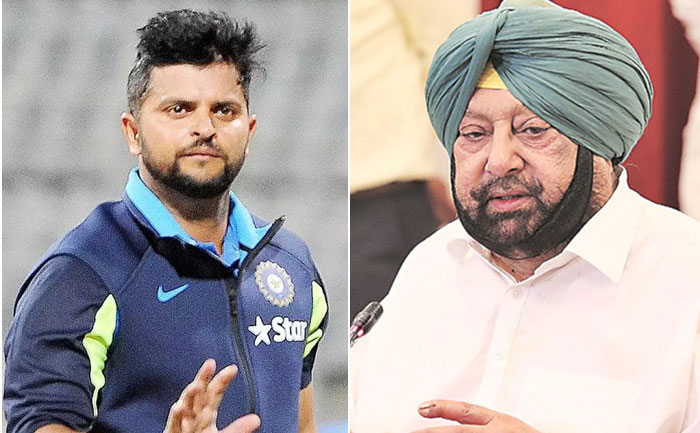 Punjab's Cheif Minister Amarinder Singh said that three members of an inter-state gang have been arrested. The arrest has been made in connection with the murders of cricketer Suresh Raina's kin. He further added that the attack & murder case had been solved by the state's police force.
DGP Dinkar Gupta said, "Eleven other accused are yet to be arrested. Further investigations are in progress to arrest them, including one identified person. Also, solve other robberies in which the gang members were involved."
Suresh Raina's uncle had died on the spot, while his son Kaushal Kumar succumbed to injuries on August 31. After a robbery bid at their Pathankot home. Kumar's wife Asha Rani is in hospital in critical condition.
Soon after the incident, the CM had ordered a Special Investigative Team to investigate the case. The Special Investigation Team (SIT) was formed under IGP Border Range Amritsar, with SSP Pathankot, SP Investigation, and DSP Dhar Kalan as its members.
On September 15, the SIT received information that three suspects, who were seen at the Defence Road on the morning after the incident, were staying in jhuggis near the Pathankot Railway Station. The three were soon caught in a raid by the SIT. The accused have been identified as Sawan, alias Matching, Muhobbat, and Shahrukh Khan, all residents of Chirawa and Pilani jhuggis in Rajasthan.
Further investigation is on to nab the other accused who are still absconding.
Soon after the shocking incident Suresh Raina had returned home to mourn the loss of his uncle and cousin.The Cricketer might soon return to the field.
Also Read: Suriya Extends His Support To Suresh Raina After The Tragic Attack On His Family Members