After NRC in Assam, Arunachal Pradesh comes up with ILP list; claims 2,333 cases as violators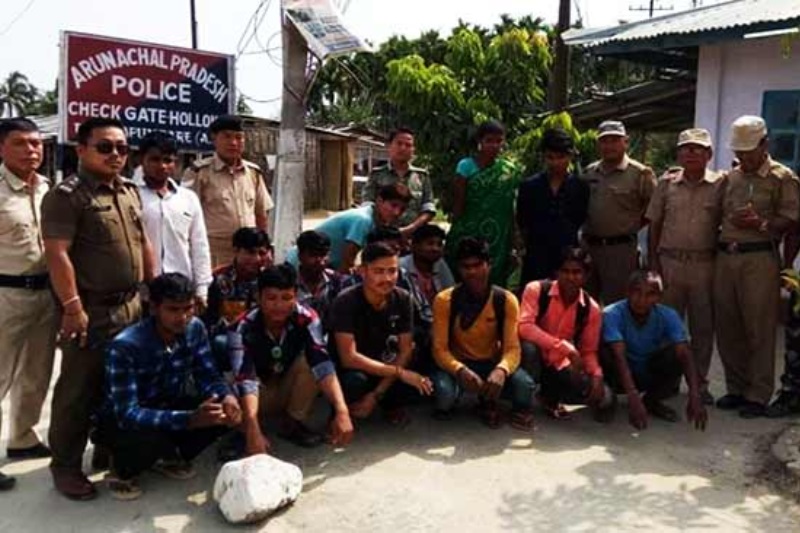 The controversy over the National Registrar of Citizens in Assam is still not over and another state has come up with a new list claiming 2,333 to be detected as Inner Line Permit (ILP) violators. Releasing the list, Arunachal Pradesh police have released the 'facts' and are probing the matter, state top police official.
As per the report, published by NDTV, Director General of Police (DGP) S B K Singh shared the details after his meeting with the Arunachal Pradesh Chief Minister Pema Khandu in Itanagar on Friday. The list is in line with the NRC list (published on July 30) where all the SPs have been directed to check thoroughly the entry points to the state. The communique released by the police also state that SPs would check ILPS at places like building construction sites, agricultural fields, motor workshops, restaurants and dhabas.
The state government has also directed the senior police officers to personally monitor the checking of ILPs on a daily basis and file reports. In the meeting with CM, the DGP appraised on the action being taken against the ILP violaters. It is to be known that the ILP list has been prepared along with the NRC.
According to the report, 633 people were found violating the ILP in the Papum Pare district alone of Arunachal Pradesh. Among the violators,  532 belong from the capital area, while 131 cases are of rural areas in Papum Pare. In the list, 354 cases of ILP violaters were presented in West Kameng district, while border districts of Tawang and Anjaw recorded four and five cases respectively.  Though no case of violation was recorded from Kra Daadi district.
The ILP is an official travel document which the Government of Indian issues for an Indian citizen to allow inward travel into a protected area for a limited period. As per the rules, it is obligatory for Indian citizens from outside those states to obtain a permit for entering into the protected state.