AIBA Women's Boxing Championship: Mary Kom confident of winning final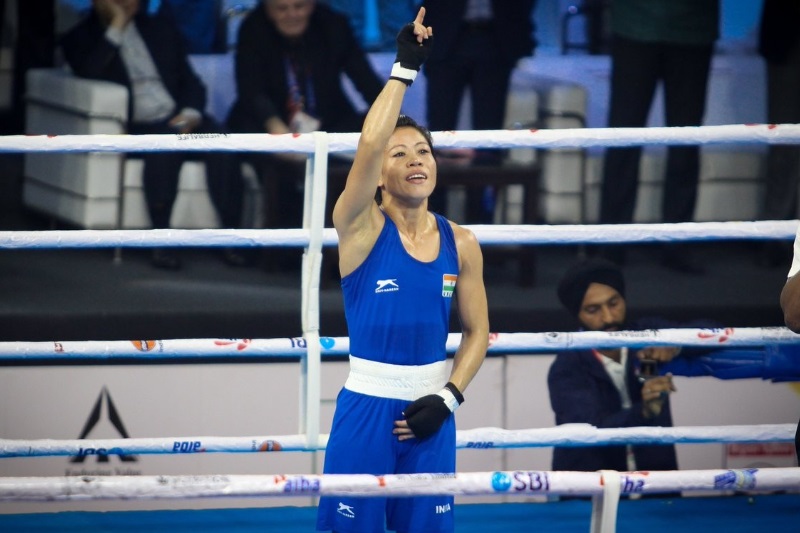 Five-time world champion MC Mary Kom stormed into the final after beating North Korea's Kim Hyang Mi in the 48kg category women's semi-final event at the AIBA World Women's Boxing Championship on Thursday.
Only Ukraine's Hanna Okhota stands in the way of an unprecedented sixth gold medal for the 35-year-old Manipuri boxer, who is a mother of three.
"I will try my best in the final. I fought with this girl in Poland and I have beaten her. I will try my best inside the ring," said Mary, who advanced to the final with a 5-0 unanimous verdict in the last four.
She is currently tied with Irish legend Katie Taylor (five gold and a bronze) as two of the most successful boxers in the world championship but a win against Hanna Okhota in the 48kg category final will establish her status as one of the greatest boxers of all-time.
Mary had previously clinched the gold on five consecutive occasions in 2002, 2005, 2006, 2008 and 2010 after claiming a silver in the inaugural season in 2001.
Also Read: Mary Kom storms into final; one-step away from sixth gold medal
Earlier unable to overpower her Korean opponent, who enjoyed a bigger physical presence and a greater reach, the experienced Olympic medallist showed a tactical masterclass by outstepping her opponent with quick feet movements. She avoided a flurry of punches from her taller rival to keep on scoring points in the semi-final.
The 35-year-old pugilist got a rousing welcome at K.D.Jadhav Indoor Stadium, with the home crowd vociferously backing India's best and biggest women wrestler.
Her flawless technique was on display especially in the second round when she used both of her arms to land some crucial punches on her opponent. One that stood out was the right arm jab, which she planted right on the top-arm of Kim to weaken her hands.
Then in the final round, she once again used all her experience to thwart away the challenge of her taller opponent to secure the victory.