AIBA Women's World Championship: Sonia Chahal beats world champion to enter quarterfinals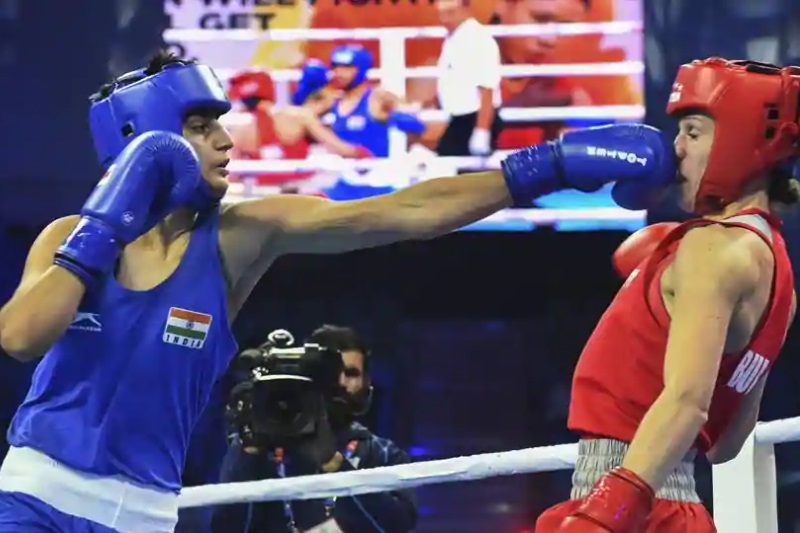 In a mixed day for India, young Sonia Chahal defeated former world champion Stanimira Petrova to enter the quarterfinals, but Saweety Boora became the second Indian to bow out after losing her opening round bout against Poland's Elzbieta Wojcik at AIBA Women's World Boxing Championship in New Delhi on Monday.
Sonia, 21, trailed after the second round but fought back in the final round of the 54kg category to win the bout 3-2 in a split verdict. The daughter of a farmer from Haryana was at her destructive best in the third round and was rewarded with a 5-0 decision by all the judges in the final round that helped her clinch the bout.
Petrova, a 2014 gold medallist, however, expressed her displeasure with the decision and accused the judges of "corruption."
"I want to say only one thing, it is corruption by the judges. It is not a fair result," she was quoted as saying by PTI after the bout.
But Sonia said that the decision was a fair result. How can all the five judges go wrong? It was a fair decision," she added.
She will next face Arias Castenada Yeni Marcela of Colombia in the quarters on Tuesday.
Also Read:  Watch: Glenn Maxwell's stunner to dismiss Faf Du Plessis
Former world silver-medallist Saweety, however, failed to overcome Poland's Wojcik in the 75kg opening round bout. She had won a silver in the 2014 edition of the tournament. Saweety also faced a standing eight-point count in the second round after her coach Shiv Singh complained that she was pulled down and not punched out by her opponent.
"Saweety did not fall from a punch but was pulled down (by her opponent). I am not saying that the standing count resulted to Saweety's loss but it puts pressure on the judges (to give points against the boxer who faced the count)," Singh told the news agency later.
The 23-year-old Saweety was the second Indian boxer after former champion L Sarita Devi to be knocked out of the tournament.