Telangana Assembly elections: Nandamuri Suhasini declares assets of Rs 30 lakhs, 2.22 kg gold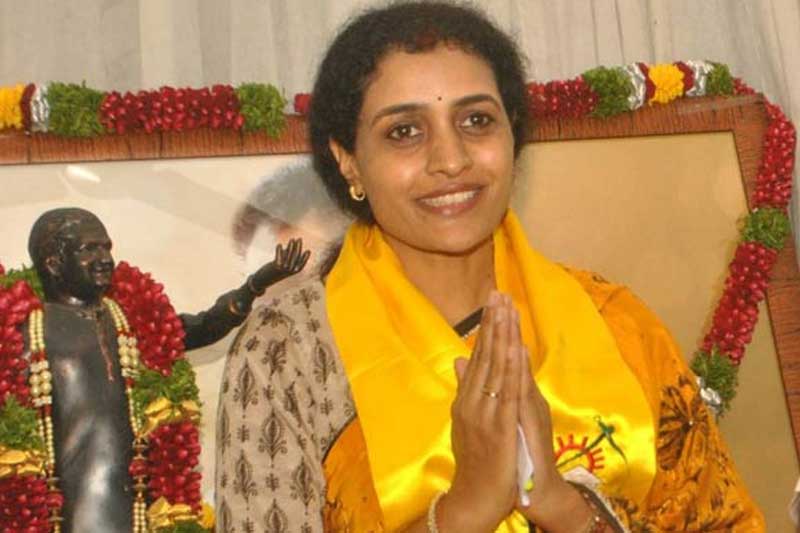 The Telangana Assembly elections are weeks away and politicians contesting polls are declaring their assents to the Election Commission. In a latest former Telugu Desam Party N T Rama Rao's granddaughter Nandamuri Suhasini — contesting from Kukatpally constitueny — has declared that she has 2.22 kg of gold and precious stones worth Rs. 30 lakh.
Suhasini has mentioned the assets in her election affidavit, which she submitted on Monday. She is a law graduate and daughter of former Rajya Sabha MP Hari Krishna — died in a car accident in August. Among the assets declared, she has Rs. 10.53 lakh as fiscal income for the last year. Her family assets, worth Rs. 5.83 crore with a liability of Rs. 1.46 crore, are immovable.
On the other side, her rival Madhavaram Krishna Rao of Telangana Rashtra Samithi (TRS) has declared his assets as Rs. 3.40 lakh as income during the last fiscal. Among other assets he declared are Rs. 50 lakh worth of moveable properties and about Rs. 2 crore worth of immovable assets with Rs. 7.14 lakh as liabilities.
It is to be known that the Chief Minister K Chandrashekar Rao has declared his property to be over Rs. 20.60 crore. However, he denied owning any vehicle. His movable assets are valued at over Rs. 10.40 crore, while his wife K. Shobha has movable assets of over Rs. 94.5 lakh. KCR's immovable assets are valued about Rs. 12.20 crore which includes 54-acre agriculture land valued at Rs. 6.50 crore.
The Assembly elections in the state are scheduled to take place on December 7 and the results will be announced by December 11, along with the fate of four other states.
ALSO READ: Telangana Assembly elections: Congress releases third list, drops M Kodandaram