Air India All Women Crew Flight Takes Off From San Francisco To Bengaluru
Air India all-women crew operate longest non-stop flight from San Francisco to Bengaluru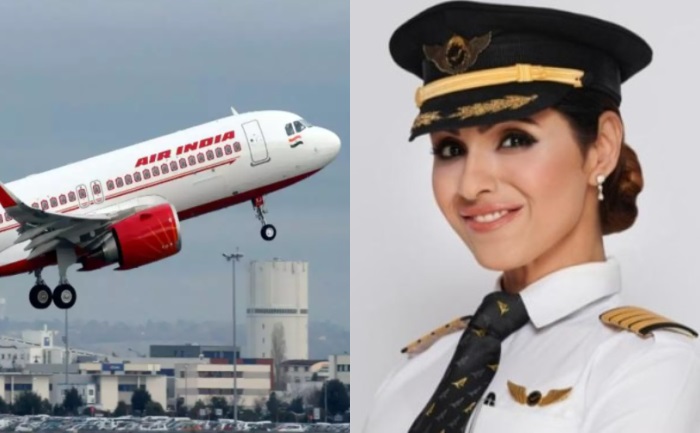 An all-women cockpit crew of Air India is set to script history in the Indian aviation industry with the inaugural San Francisco-Bengaluru flight. The Air India flight operated on a Boeing 777-200LR aircraft is led by Captain Zoyal Aggarwal. It will last more than 17 hours and will be the first-ever non-stop route between the West Coast of the United States and South India. The distance between the two cities is 13,993 km with a time zone change of around 13.5 hours.
#FlyAI: Cockpit crew discussing the logistics to firm up the final flightplan for navigating the longest non-stop flight from San Francisco to Bengaluru. pic.twitter.com/VXAV5e7Goo

— Air India (@airindiain) January 10, 2021
Captain Aggarwal will be joined by Capt Papagari Thanmai, Capt Akansha Sonaware and Capt Shivani Manhas in the cockpit. Flight AI176 departed from San Francisco at 8:30 pm (local time) on Saturday and is set to land at Bengaluru at 3:45 am (local time) Monday.
Civil Aviation Minister Hardeep Singh Puri shared the news on Twitter. "Air India's woman power flies high around the world. All women cockpit crew consisting of Captain Zoya Aggarwal, Captain Papagari Thanmai, Captain Akansha Sonaware and Captain Shivani Manhas will operate the historic inaugural flight between Bengaluru and San Francisco."
Air India's woman power flies high around the world.

All women cockpit crew consisting of Capt Zoya Aggarwal, Capt Papagari Thanmai, Capt Akansha Sonaware & Capt Shivani Manhas will operate the historic inaugural flight between Bengaluru & San Francisco.@airindiain @MoCA_GoI pic.twitter.com/HKT6IYo2Dw

— Hardeep Singh Puri (@HardeepSPuri) January 9, 2021
Also Read: Air India Appoints Aeroplay Entertainment For In-Flight Entertainment Service