Farmers Protest: 40-Year-Old Punjab Farmer Commits Suicide At Singhu Border
40-Year-Old Farmer Dies By Suicide After Consuming Poison at Singhu Border: Police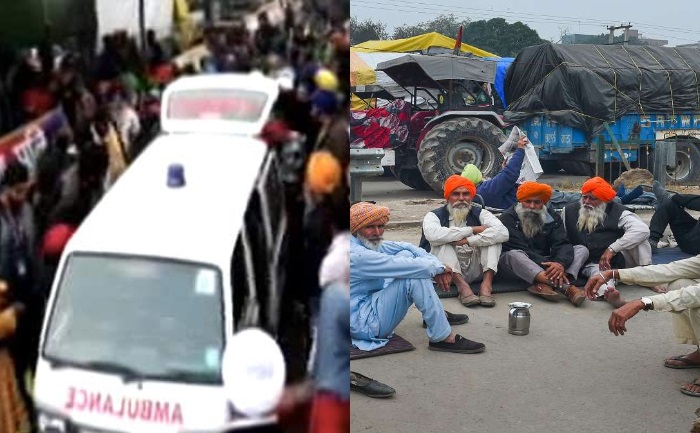 A 40-year-old Punjab farmer, from Punjab's Fatehgarh Sahib who was taking part in the protest at the Singhu border, has committed suicide. The farmer allegedly died by consuming some poisonous substance on Saturday evening, police said.
The farmer – identified as Amarinder Singh was rushed to a local hospital in Sonipat. But he passed away during treatment. where he died, said Sonipat's Kundli police station's inspector Ravi Kumar. The farmer's mortal remains will be handed to the other farmers after a postmortem.
This is the second farmer death to have been reported this month; last week a 75-year-old farmer Kashmir Singh Ladi, from Uttar Pradesh was found dead at a protest site near the Delhi-Ghaziabad border.
Farmers from various parts of the country, mostly from Punjab and Haryana, have been camping at different border points of Delhi. They have been asking the central government to repeal the three farm laws. Multiple rounds of talks have failed to yield a breakthrough.
A ninth-round has been scheduled for January 15 – less than two weeks before the farmers take out a tractor rally – on Republic Day – to enter Delhi.
The protesting farmers have expressed apprehension that the new laws would pave the way for eliminating the safety cushion of Minimum Support Price. They are worried that it will leave them at the mercy of the big corporates.
Also Read: Farmers Protest: Deadlock Continues; Government Pins Hope On Supreme Court