Air India hostess falls off aircraft, suffers serious injuries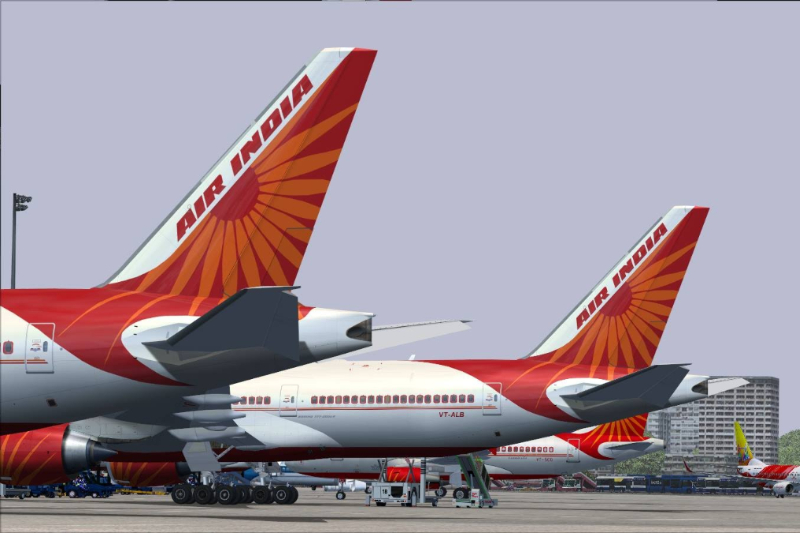 In a freak accident just before take-off, Air India hostess fell off from the carrier and suffered grave injuries at the Chhatrapati Shivaji Maharaj International Airport Mumbai on Monday morning. The air hostess 53-year-old Harsha Lobo was immediately rushed for treatment and is currently admitted to a hospital having suffered multiple injuries, according to a statement issued by the national carrier.
According to the statement, she fell off just before the plane could take off as she was 'closing the door of the aircraft'. The probe into the matter as to how it happened is currently underway.
A Delhi-bound flight AI 864 was about to take off at 7 am but the unfortunate incident delayed it for over an hour. Lobo fell on the hard tarmac to everyone's surprise. "In an unfortunate incident, one of our cabin crew (members), Harsha Lobo, fell down on the tarmac from the Boeing-777 aircraft door while closing it. She sustained injuries to her legs and has been taken to the Nanavati Hospital for further treatment," the statement from Air India was quoted by NDTV.
Nanavati Hospital, where Lobo is being treated, sources confirmed that the lady has suffered compound fractures in the right leg and both heels. The chest, abdomen and lower spine also have soft tissue injuries. According to hospital Chief Rajendra Patankar, a team of orthopaedic surgeons is taking care of the treatment procedure.
It may be recalled that three years ago, an Air India technician lost his life after he was sucked into the jet engine at the same airport. This was later found out to be a mistake by the co-pilot while starting the engine.
ALSO READ: Air India flight hits wall at Trichy airport during take-off