Air India: Will Ratan Tata Take Control Of National Carrier Early Next Year?
Ratan Tata to Bid For Air India; Will the National Carrie return to its origins after 74 years ?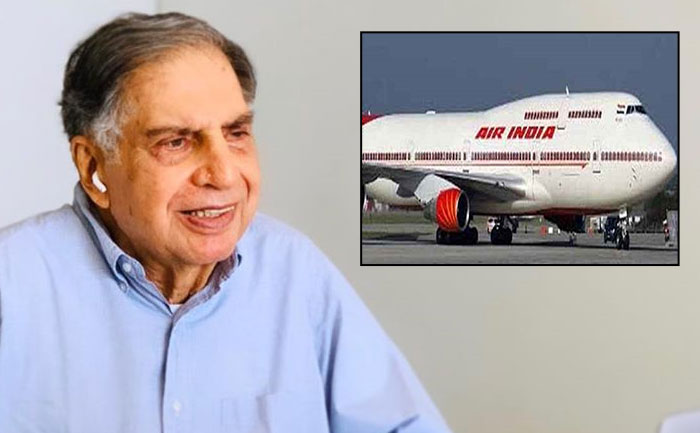 National Carrier Air India has been facing financial issues for long. Reports of the government planning to privatize the company have been on. Recently there have been discussions that the government has finally decided to put the state-run carrier for sale. Air India Express and Air India's real estate assets will also be on sale.
Rumours of Tata Group bidding for Air India has been rife on social media. Finally, a company spokesperson confirmed the news. Reportedly  Ratan Tata is all set to take control of for Air India early next year.
As reported by sources to Trak, Tata Group is expected to take control of Air India by the end of 2020. They will be participating in the bidding process of the government's divestment plans for the airline. Air India sale bid will be closing by August 31. At present Tata Group is the only interested party. If their bid is accepted then the 90 day handover period will begin. It will end by November 30 to December 31, 2020.
A spokesperson of the Tata group confirmed the news, saying, "Tata Sons is currently evaluating the proposal and will consider a bid after due consideration and at the appropriate time. There is no plan to bring in a financial partner."
Tata's are a known name in flying business and hold 51% share in Air Asia. They also have Vistara a joint venture in the airline business. If the deal takes place then Air India after almost 74 years will return to its origins.
Air India was founded by JRD Tata and operated as Tata Airlines till 1946. It later became a public limited company and was renamed to Air India. The National carrier has been facing financial losses. The Government put it for sale in 2018 but the sale failed. In 2019 it was once again put on sale with a 100% stake. The deal was to be finalized by March 2020, but due to COVID-19 Lockdown, the date was pushed forward to August 31, 2020. That will be the final and last date.
Also Read: Air India cuts monthly allowance of employees up to 50%