Aircel-Maxis case: CBI court extends interim protection of P Chidambaram and his son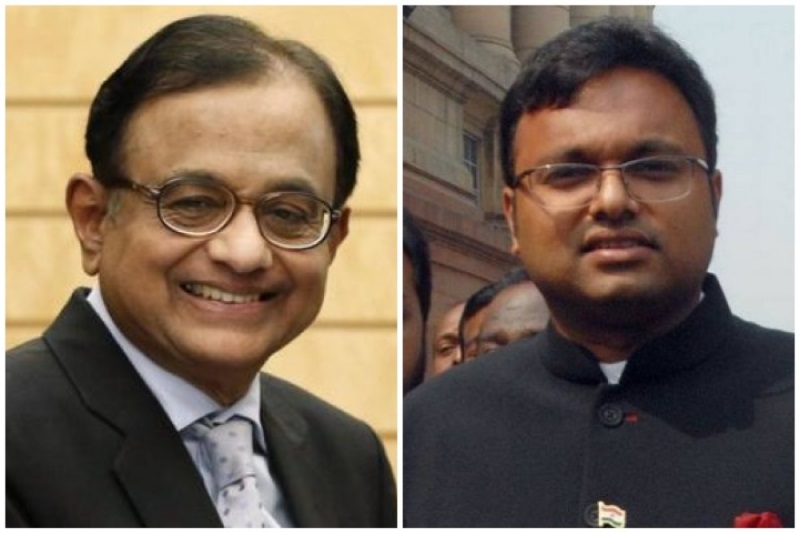 On Tuesday morning, the special CBI court provided interim relief to former finance minister P Chidambaram and his son Karti Chidambaram. Notably, the court extended the interim protection of Karti Chidambaram and P Chidambaram till January 11 in Aircel-Maxis case.
Judge OP Saini extended the relief granted to P Chidambaram and his son Karti Chidambaram after the CBI and the Enforcement Directorate submitted new material that has been recovered. The special CBI court now hear the case on January 11 after ASG Tushar Mehta sought time to collate and collect more documents related to the case.
The court also granted time till January 11 to the CBI to get sanction to prosecute some of the people accused in the case. The case relates to alleged irregularities in grant of FIPB approval in the Aircel-Maxis deal. Chidambaram has been made accused in the Rs 3,500-crore Aircel-Maxis deal.
Defending himself, Congress leader P Chidambaram had earlier termed as 'false' and 'baseless' the allegations of the CBI before a court here that he as finance minister had unlawfully granted FIPB approval to a Mauritius-based company in the Aircel-Maxis case.
Also Read: Aircel Maxis Case: Got sanction to prosecute P Chidambaram, CBI tells court