Aishwarya Rai to dub in Hindi for Angelina Jolie's Maleficent voice
In Maleficent: Mistress Of Evil Aishwarya Rai will lend her voice for the Maleficent character played by Angelina Jolie.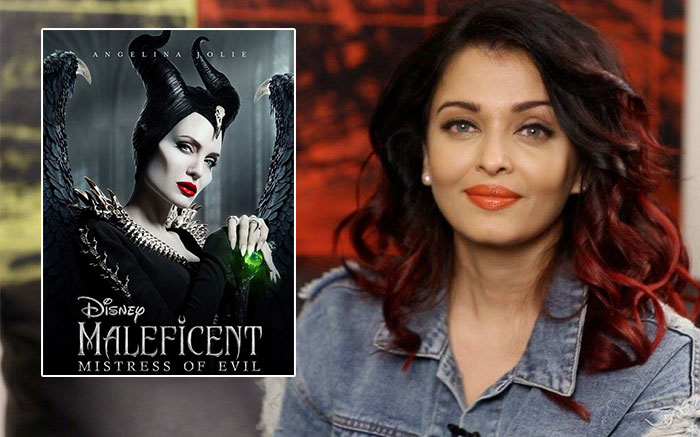 Maleficent: Mistress Of Evil is soon to release in theaters. In India it will release on 18th October. The Angelina Jolie starrer film is about to hit in nearby theaters soon as the date nears. It is said that the makers of the film have asked for Aishwarya Rai to lend her voice for the Maleficent character played by Angelina Jolie in the film in Hindi version.
Aishwarya has joined the Disney Universe to do the dubbing for the Hindi version of the Maleficent sequel. It will not be the first time that the beautiful, former miss world will be working for Hollywood. Before she has also worked in films such as Bride and Prejudice, The Pink panther 2 and The Mistress of Spices. The list goes on.
Taran Adarsh shared on twitter about the news by making its announcement few hours ago.
IT'S OFFICIAL… Aishwarya Rai Bachchan joins the #Disney Universe… Lends her voice for Angelina Jolie's character in *Hindi* version of #Maleficent: #MistressOfEvil… 18 Oct 2019 release in #English and #Hindi.

— taran adarsh (@taran_adarsh) October 1, 2019
The sequel film also have cast who are Angelina Jolie, Elle Fanning, Michelle Pfeiffer, Ed Skrien. A dark, fantasy film.The director of the film is Joachim Ronning. Besides acting Angelina Jolie is also one of the producers of the film.The film is ready to release in Hindi and English.
The storyline of the sequel is that the story takes places after the events of the first part of the movie, five years later. Wherein Prince philip proposes to Princess Aurora, the princess accepts the proposal and Maleficent's life changes. However, the twist in the movie here is that Philip's mother Ingrith decides to create a division between humans and fairies forever. Maleficent and Aurora are now in different territories for a war.
Also Read: Birds Of Prey: New Harlequinn Posters; Team Unites In Official Teaser