Birds Of Prey: New Harlequinn Posters; Team Unites In Official Teaser
New Harley Quinn posters and a brief clip teases the official Birds of Prey trailer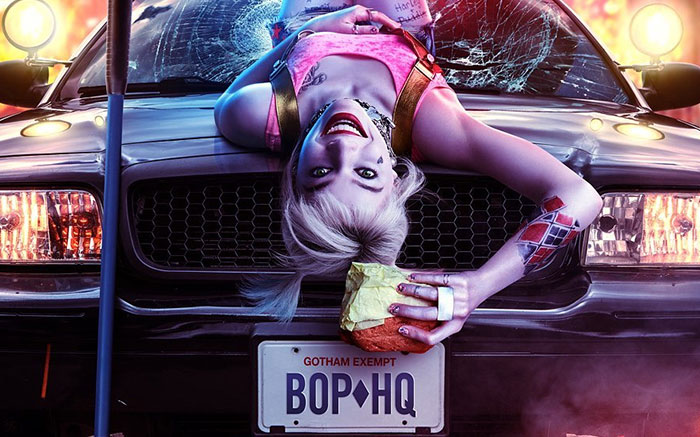 Birds of Prey starring Margot Robbie is one of the most anticipated films. The movie is all set to bring back hot favourite Margot Robbie in her Harley Quinn avatar. She will be joining hands with some fierce female gang members to take on the villain. The story of the film is based around Harley Quinn, Black Canary, Huntress and Renee Montoya. Crime boss Black Mask is causing havoc in the lives of the girl gang lead by Margot Robbie's Harley Quinn.
The makers have unveiled some more posters and they will increase the anticipation around the release of the movie to a new high. Check the quirky posters here:
As reported by CBR, The four posters all feature multi-coloured backgrounds with Quinn in the forefront. But it also reveals that Harley Quinn is over her Joker phase. In the poster where Harley is seen on top of a police car, you can see she has crossed out several tattoos that reference her "Puddin." One tattoo has been changed from "Puddin" to "Pudding Cup."
The makers have even shared a short clip that hints at the trailer release today October 1, 2019. Check out the clip here:
The clip features Margot Robbie's Harley Quinn with Black Canary (Jurnee Smollett-Bell), Cassandra Cain (Ella Jay Basco), Renne Montoya (Rosie Perez) and Huntress (Mary Elizabeth Winstead) looking down at someone that Harley has probably just knocked out cold with her hammer.
We are now eagerly awaiting the trailer release.
Directed by Cathy Yan from a script by Christina Hodson, Birds of Prey stars Margot Robbie, Jurnee Smollett-Bell, Mary Elizabeth Winstead, Rosie Perez, Ewan McGregor, Steven Williams, Derek Wilson, Dana Lee, Francois Chau, Charlene Amoia, Chris Messina and Matthew Willig. The film is scheduled for release on Feb. 7, 2020.
Also Read: Birds of Prey: First look poster of Margot Robbie as Harley Quinn out