Aishwarya Rai Wishes Abhishek Bachchan For Breathe Into The Shadows
Abhishek Bachchan will take on the role of Avinash Sabharwal in the series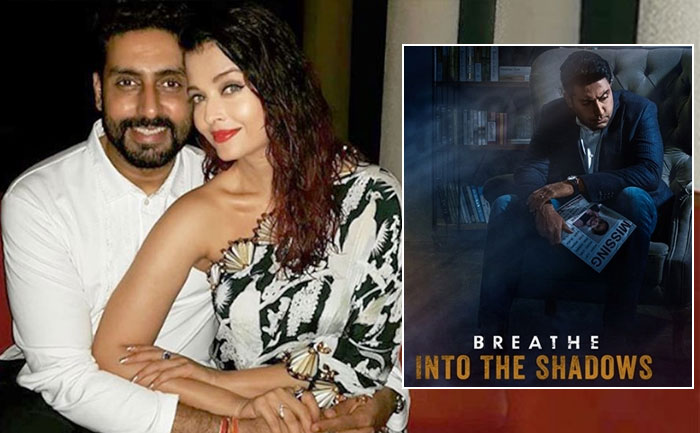 Aishwarya Rai Bachchan played cheerleader to husband Abhishek Bachchan on his web series debut through Breathe: Into The Shadows. She shared multiple posts on Instagram to show her support for the show. Her excitement was palatable as she wrote, "SHINE ON BABY! BREATHE,"
Hubby Abhishek Bachchan was his usual reserves self and replied with, "Love you. Thank you."
Abhishek Bachchan will be making his web series debut in the second season of Breathe. The show features Amit Sadh and Nithya Menen. It released on Amazon Prime Video on Friday. Breathe: Into The Shadows psychological thriller is the follow-up to the 2018 Breathe, which starred R Madhavan.
Abhishek Bachchan will take on the role of Avinash Sabharwal in the series. Avinash is a psychiatrist who will go to any length to find his missing daughter Siya.
Abhishek Bachchan shared that he said yes to the project based on its story.
"When I heard the story, I immediately said yes. The criteria that it was on Amazon Prime Video, or it was going to be a movie or TV show is immaterial to me. At the end of the day, it was great material which I really liked and wanted to be a part of it," he said.
He added, "That time is gone when the hero has to be morally on a higher ground to the audience. In today's day and age, especially the youth, they would much rather see a flawed character achieve something by admitting their flaws and trying to work with it. There are lesser and lesser fantastical characters. Our most popular heroes today are all great characters which have one or two flaws which just makes them real. That just makes the character more tactile and approachable."