Ajit Doval: Indians not governed by political representatives but by laws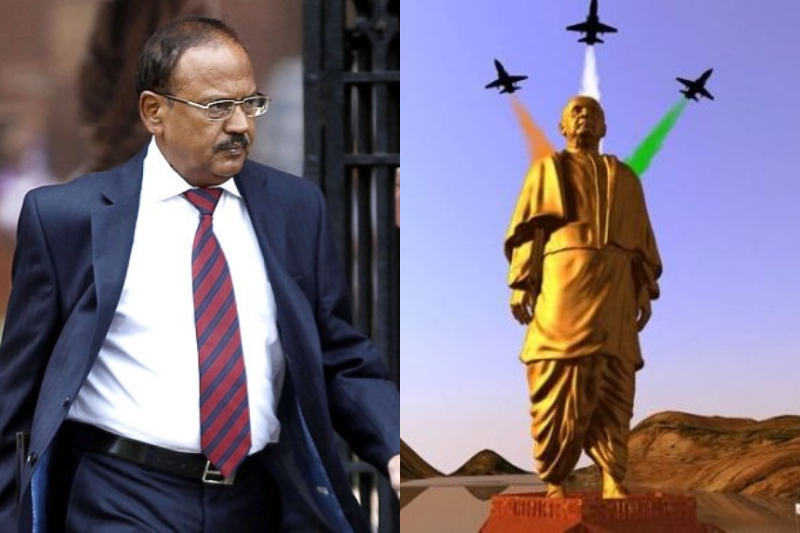 Speaking at Sardar Patel Memorial lecture, NSA Ajit Doval said, "We are not governed by political representatives but by laws that are made by representative and we should avoid any erosion in the rule of law, corruption is also a form in which rule of law is undermined."
He also asserted that weakened democracies can tend to make a country a soft power and India cannot afford to be one in the next ten years.
In a series of the tweet, news agency ANI quoted Doval saying, "It will be compelled to take hard decisions and India will have to have governments which are stable and decisive and are in power by their own mandate," he added.
Doval said, "Our biggest strength is your biggest vulnerability." "Our biggest strength is our democracy," he noted. "We should not allow the national will to deteriorate, cost of negatives in security establishment is much higher than the dividends of positive, one mistake you do, you neutralise everything. Wives prevent you from making mistakes," the NSA added.
He further stated that there are plenty of forces more within than outside that are hell-bent on eroding the will of the nation. "In the 4 years people are happy and proud, can a country grow without suffering some pain, we have to make sacrifices for the future generations," the NSA added.
Ajit Doval, on the occasion, quoted the sayings of Guru Govind Singh. He said, "If you have to fight together, you have to live together, pray together, eat together." "In last 70 years we have progressed more, let us not be self-deprecating, countrymen are not upbeat about the country," Doval said.
"How many articles have been written on how India will look in 2030, most written by foreigners, or copy pasted here, we don't have a mindset to think long-term, it is because of the inertia of bondage/slavery, Indians are individualistic," he said.
"One of our biggest strength is democratic society, open pluralistic society governed by rule of law, India will continue to remain the youngest nation in the world till 2065, a govt which has come with absolute majority and has changed the course of the country," Ajit Doval added.
"India was much ahead than China in 70s, today India is on a threshold of a great journey, in the rise of India lies the vested interests of the world, India's pluralistic values mean a lot to the world," he stated.
Giving up an example, Ajit Doval said, "See how China's Alibaba and others have become big companies, how much Chinese govt has supported them. We want the Indian private sector companies should perform and promote Indian strategic interest."
In the end, Doval said, "The populist measures shouldn't take precedence over national requirements. It is a temptation that is you take the thing or you refrain from doing the thing which are in the national interest. But probably for a short time they may cause some pain to the people."
"If we have to become a major power then our economy has to be big, it has to be globally competitive and that can be only when it is technologically ahead," he concluded.
Also Read: NSA Ajit Doval to protect India with three deputies now