NSA Ajit Doval to protect India with three deputies now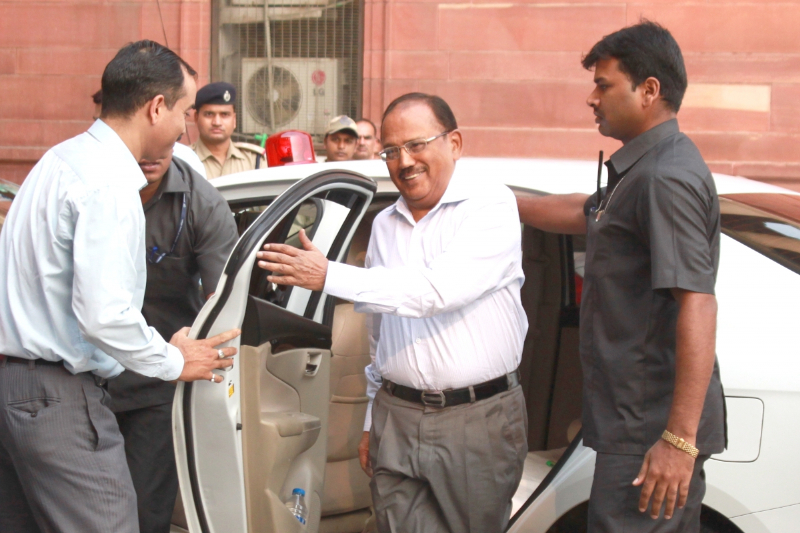 The National security advisor Ajit Doval will now protect the country with three deputies. Notably, the central government appointed R N Ravi as the Deputy National Security advisor (internal affairs) on Thursday.
RN Ravi, who is a former chairman of the Joint Intelligence Committee, will be the third deputy to NSA Ajit Doval after former Research and Analysis Wing chief Rajinder Khanna and ex-diplomat Pankaj Saran.
Being a 1976 batch officer of the Indian Police Service, Ravi would now be the senior-most among the three deputies as Rajinder Khanna is a 1978 batch IPS officer and Pankaj Saran a 1982 batch officer of the Indian Foreign Service.
A senior official said, "As of now, the government has merged the Joint Intelligence Committee with National Security Council Secretariat with the re-designation of RN Ravi." "The idea is to ensure proper collation and consolidation of intelligence," the official added.
Meanwhile, a senior bureaucrat said, "RN Ravi will handle the internal part of India's security policy while Pankaj Saran will look after external aspects. Rajinder Khanna will deal specifically with intelligence."
Ravi retired as the special director in the domestic intelligence agency, the Intelligence Bureau (IB) and the NDA government appointed him as the chief of the JIC which is a subsidiary body of the National Security Council Secretariat (NSCS) tasked with an assessment of intelligence gathered by various intelligence agencies.
Ravi is also serving as a National Democratic Alliance government's interlocutor with Naga insurgent group National Socialist Council of Nagaland (Isak-Muivah) and is credited to have played a key role in the 2015 peace accord between the centre and the outfit.
He is known to have worked closely with Doval in the past. He was handling the North-East when the latter was the director of the Intelligence Bureau. Interestingly, both Doval and Ravi are Kerala cadre IPS officers. However, Doval is eight batches senior to the latter.
Also Read: Now on, even ministers and executives won't be able to come close to Modi