Pooja Bhatt: Tanushree Dutta-Nana Patekar row must be investigated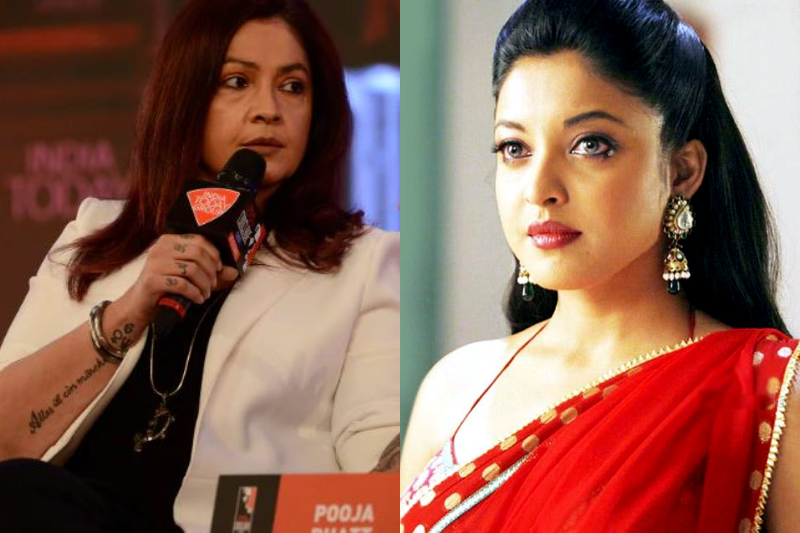 Commenting on the Tanushree Dutta-Nana Patekar controversy, Film-maker Pooja Bhatt on Friday said that the 'Ashiq Banaya Aapne' actress should not be silent and this matter must be investigated.
At India Today Conclave East 2018, Pooja Bhatt said, "I've heard people call Nana a gentleman, and I know there are those who call him a bully. The point is, Tanushree should not be silent and this matter must be investigated." I'm appalled that people are asking why she is speaking up 10 years later," she added.
Pooja, on the occasion, also raked up her past relationship and how people reacted at the time. She said, "I was in a relationship with an alcoholic, and he hit me. I spoke up and the industry asked me why I was washing dirty linen in public? But I'm just as vulnerable. Being Mahesh Bhatt's daughter doesn't make it hurt any less."
However, Pooja was ironically thankful to them who knocked her down. "I want to say thank you to the people who ravaged and belittled me. Thank you for stripping away my fairytales. It gave me strength to stand on my own feet and fight. I have been a victim and I am fighting my battle," she concluded.
Recently, Tanushree revealed that Nana Patekar misbehaved with her on the sets of the film 'Horn Ok Pleasss'. She accused Patekar of harassing her while shooting for a special dance number in the movie, and also accused the choreographer Ganesh Acharya of teaming up with the veteran actor, against her. Tanushree further claimed that she and her family were attacked by a mob after she refused to perform the intimate step and walked out of the sets.
After the series of revealation on Nana Patekar, many Bollywood celebrities including Priyanka Chopra, Parineeti Chopra, Farhan Akhtar, Swara Bhaskar, Shilpa Shetty, Kalki Koechlin and many others have voiced their support for Tanushree.
Also Read: Shocking! Shakti Kapoor laughs off over Tanushree Dutta-Nana Patekar controversy