Paras Chhabra's Ex-GF Akanksha Puri Removed His Name From Her Tattoo
Akanksha Puri has gotten rid of the tattoo that had Paras Chhabra's name written. Check out the tattoo here.
Ever since the reality show 'Bigg Boss 13' began, Paras Chhabra and his ex-girlfriend Akanksha Puri have always been hitting the headlines for his complicated relationship and for increasing closeness with Mahira Sharma. Paras always talked about wanting to break up with Akanksha.
Meanwhile, in the Bigg Boss 13 house, their tattoos had also gotten very famous. Akanksha had tattoed Paras' name on her wrist and vice-versa. However, now, the actress has gotten rid of her tattoo. Yes, you read that right! While Paras' tattoo is still intact, Akanksha has removed the tattoo and renewed it with a new one, thereby confirming their break up.
The actress covered up his name with a bar code tattoo and also wrote above it 'Being Me.' She took to her Instagram stories and shares the photos of her tattoo.
Check out the photo of Akanksha Puri's new tattoo: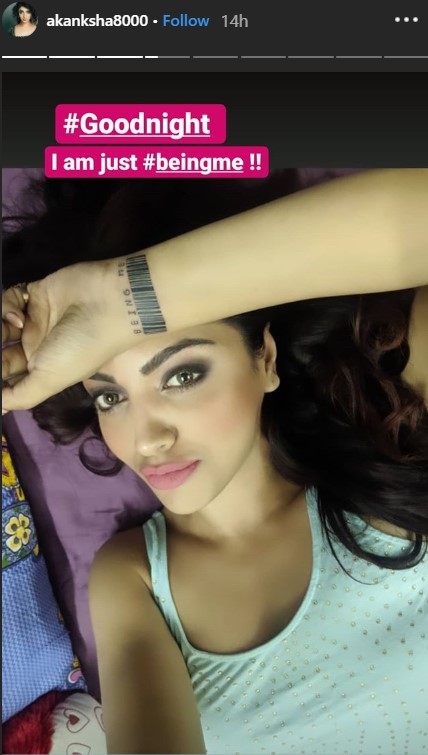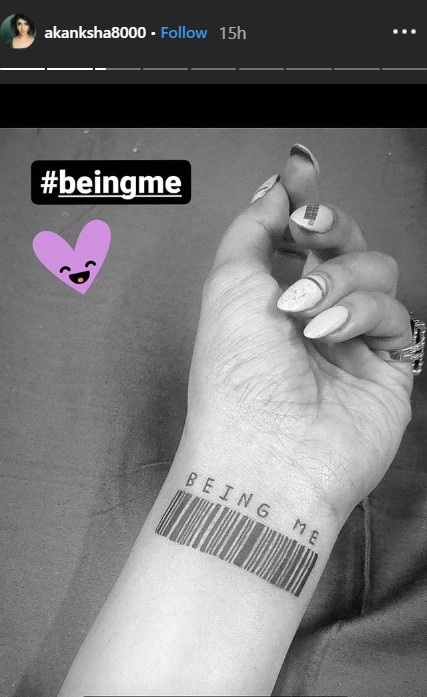 On the other note, Akanksha spoke about her tattoo to the Times Of India and said, "It's my time. I am dating my work and loving myself like never before. I am just #beingme in a world where everyone is trying to be fake and something else. Because you can never fail at being yourself so I am #beingme. I have got my name with the bar code. The below that I have written being me has been my hashtag for years."
Back then, when Paras Chhabra was inside the house he made a statement that Akanksha had forced him to get her name written on his wrist which the lady had dismissed in one of her interviews.
Well, now it will be interesting to see what Paras Chhabra will do with his tattoo. Will he go for a complete wipeout or a redo.