Video Of Akshay Kumar Saying Toronto (Canada) Is My Home Goes Viral
Akshay Kumar can be heard in the video revealing his plans to settle down in Canada after his retirement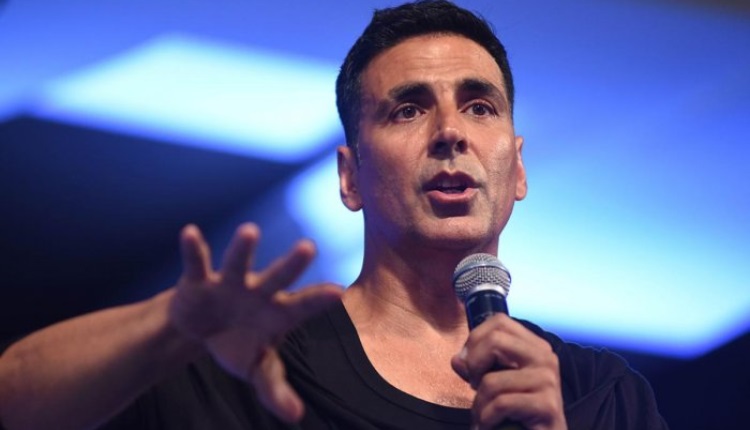 Bollywood actor Akshay Kumar, who was recently in the news for taking non-political interview of Prime Minister Narendra Modi seems to have found himself in controversy over his Canadian citizenship. Akshay's wife Twinkle Khanna was spotted casting her vote but Khiladi star was nowhere to be seen as he does not have an Indian Citizenship.
When a journalist asked him why did not he cast his vote, responding to him Akshay Kumar said that Chaliye Bete (move on son). Now, a video of Akshay Kumar revealing his retirement plan has gone viral. In the video, Akki can be heard saying, Toronto, Canada is his home and after his retirement, he plans to settle down there.
Watch the video below:
It is to be noted that Toilet Ek Prem Katha actor has already issued a statement stating that he does not understand the "unwarranted interest and negativity" and that the issue was "personal and of no consequence to others". He also claimed that he never hidden or denied that he has a Canadian passport.
Taking to Twitter Akshay wrote on Twitter: "It is also equally true that I have not visited Canada in the last seven years. I work in India, and pay all my taxes in India."
— Akshay Kumar (@akshaykumar) May 3, 2019
"While all these years, I have never needed to prove my love for India to anyone, I find it disappointing that my citizenship issue is constantly dragged into needless controversy, a matter that is personal, legal, non-political, and of no consequence to others," Mr Kumar said.
"Lastly, I would like to continue contributing in my small way to the causes that I believe in and make India stronger and stronger," he added.
Also Read: Akshay Kumar Over Citizenship: "I Work In India, And Pay All My Taxes In India"