Ali Fazal defends Girlfriend Richa Chadha after Payal Ghosh's allegations
Ali Fazal Supports Partner Richa Chadha As She Takes Legal Action Against Payal Ghosh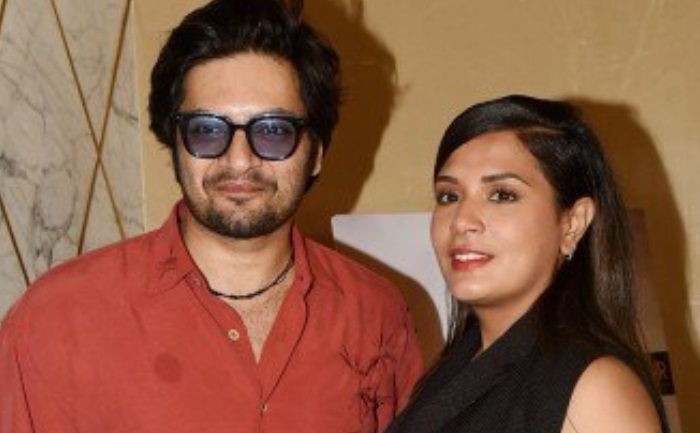 Actor Ali Fazal has come out in support of his girlfriend Richa Chadha. The Fukrey star defended Richa after her name was dragged in Payal Ghosh's allegations of sexual misconduct against Anurag Kashyap. Richa has initiated legal action against Payal. Ali took to Instagram and said that Richa has always championed justice for women.
Payal has alleged that Anurag was sexually inappropriate towards her in '2014-2015'. She also alleged that other female artistes also got intimate with the director, including Richa Chadha. Richa's lawyer issued a statement on Monday, saying that the actor has initiated 'appropriate legal action' against Payal for falsely dragging her into the controversy.
Here is what Ali Fazal wrote,
Ali took to Instagram and reshared the statement. He also wrote a long note about Richa and all that she has done for society. "My love, you, who has stood up for women time and time again, today had to go through this ordeal. And yet, you come out strong as ever. My partner, your resilience, your kindness, and empathy have touched many people, and I have had the fortune of being witness to that over the time I've known you. The battles you've fought to create an equal society that isn't fractured by hate. And within that to be able to champion women all along … and keep your art at par with the best, takes courage and nerves of steel. I am so proud of you because I know you won't stop standing up for those in need, especially women who've lost their voices within the many patriarchal setups we face today the world over."
Check out his post here:
Richa has recently claimed that Payal Ghosh "refused to take delivery" of a legal notice she sent her on Monday. She shared on Instagram, "Update: soft copy of the legal notice has been sent to Ms Ghosh. My person along with a person from my lawyer's office, went to hand-deliver the hard copy of the notice to her residence, which she/representative refused to take delivery of. We have their refusal on video."
Anurag too has dismissed the allegations and called Payal's claim an attempt to "silence" him for his outspoken views.
Also Read: Payal Ghosh Reveals Lawyer To File FIR Against Anurag Kashyap On MeToo Accusations