Is Allu Arjun miffed with Mahesh Babu over release dates of their films? Find out
Allu Arjun and Mahesh Babu locking horns over the release dates of their respective films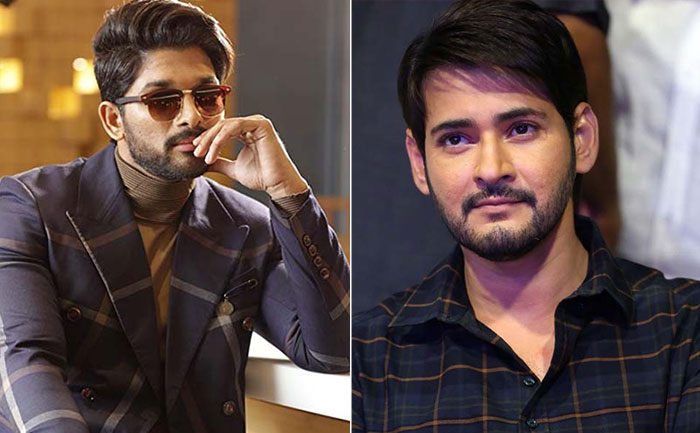 South superstars Allu Arjun and Mahesh Babu are all set to lock horns with the release date of their upcoming releases. The reason being Allu's film Ala Vaikuntapuramlo was all set to hit the theatres on 12th January 2020. But the issue was resolved with the interventions of few producers. January 11 was fixed for the release of Mahesh Babu's film Sarileru Neekevvaru while Allu Arjun's Ala Vaikuntapuramlo was scheduled to hit the screens the next day.
But as per Telugu cinema reports, Allu Arjun is miffed with Mahesh Babu's attitude. Bunny feels that Mahesh has been making the other stars compromise every time on the release date. Earlier it was the case with 'Naa Peru Surya' and now with 'Ala Vaikunthapurramloo'. He also heard that apparently, Mahesh Babu made some comments about the pre-release event plans of 'Ala Vaikunthapurramloo', which are not positive.
An irked Allu has now decided to take Mahesh Babu head-on at the box-office this Sankranthi. Trade pundits believe that Bunny's movie may opt for Jan 10 release date. Though there is a pressure from Bunny on producers, they have not yet officially announced the change of release date. As of now, the official release dates are – January 11 for 'Sarileru Neekevvaru' and January 12 for 'Ala Vaikunthapurramloo'.
As reported by sources to DC, "If the release date of Allu Arjun's film is advanced, Mahesh may release his film too on the same date. There is a chance that both films will be released on the same day if things go on like this."
But there has been no confirmation of the same as yet.
Also Read: Allu Arjun's Ala Vaikunthapurramuloo Movie Shoot Completed …