Former Samajwadi Party leader Amar Singh donates ancestral property to RSS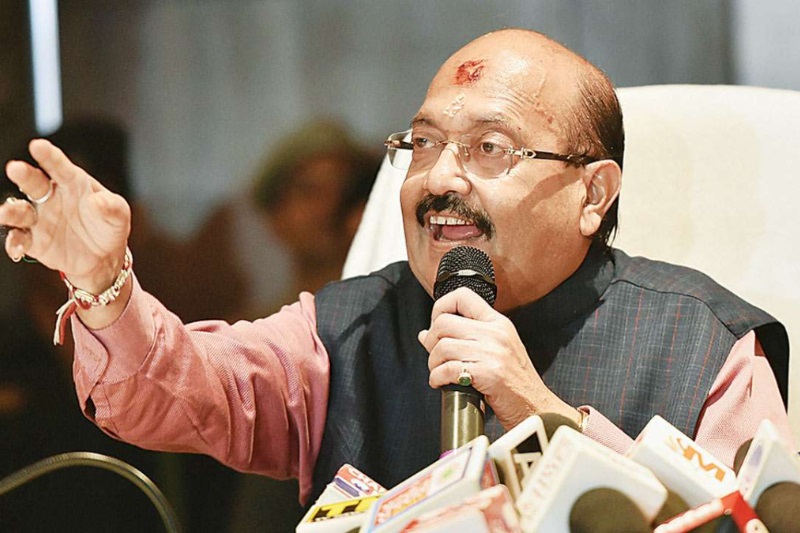 Former Samajwadi Party leader Amar Singh donated his ancestral property in Azamgarh to Sewa Bharti, an organisation affiliated to Rashtirya Swayamsewak Sangh (RSS), according to a report published in The New Indian Express.
The New Indian Express quoted the sources saying, Amar Singh donated a part of his ancestral property worth around Rs 15 crore to Sewa Bharti. It includes his ancestral house, worth Rs 4 crore, and 10 bighas of land, worth Rs 10 crore in Tarwan village of Azamgarh district.
Talking to the reporters on Wednesday in Uttar Pradesh's Jaunpur, Amar Singh said, "By giving away my property in the memory of my late father to them, I have tried to make a contribution to their efforts to serve the society."
Reacting to the allegation of some political parties that he was trying to carve his way into the saffron politics through RSS, Amar Singh said that he did not find it worth to respond to such charges.
On the Ram temple issue, the former Samajwadi Party leader said that those opposed to the temple should understand that it was not the question of temple as it already existed there in Ayodhya. "It is only about making it grand as the stature and grace of Lord Ram," he added.
Amar Singh, who hails from Azamgarh, has had an important role in the development of the district during the Mulayam regime. After parting ways from SP in 2010, Singh had launched Rashtriya Lok Manch to raise the demand of Purvanchal.
He had fielded 360 party candidates in 2012 UP Assembly election but failed to secure a single seat. After failing to win even in Azamgarh, he withdrew from politics. He rejoined SP in 2016 but was again expelled by Akhilesh Yadav, who toppled his father Maulayam from the post of party chief and took the reins on January 1, 2017.
Also Read: Ram Mandir: Justice delayed is justice denied, says RSS Chief