Amarnath Yatra: J&K LG performs Pratham Aarti, Yatra to begin on July 23
Amarnath Yatra to begin on July 23; Only 500 pilgrims to be allowed per day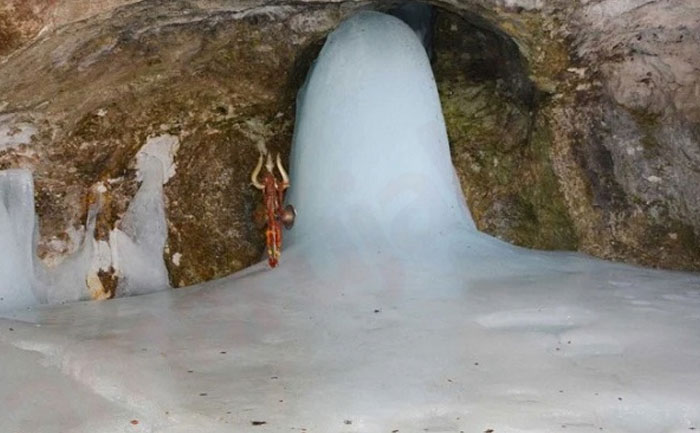 The month of Shravan is all set to begin from July 23, so is the most awaited Amarnath Yatra. The holy pilgrimage to one of the holy destinations in India will commence from July 23. The Lieutenant Governor of Jammu and Kashmir, GC Murmu, performed "Pratham Aarti" of the ice stalagmite at the holy cave shrine. He was accompanied by his principal secretary and chief executive officer of Shri Amarnathji Shrine Board (SASB) Bipul Pathak and many others.
Prasar Bharati, India's official broadcaster, showed the aarti live.
Holy Aarti of Amarnath Ji Yatra 2020 – LIVE https://t.co/Scn0groN0o

— Prasar Bharati (@prasarbharati) July 5, 2020
The chief secretary of Jammu and Kashmir BVR Subrahmanyam said that this year's Amarnath Yatra will have to be undertaken in a restricted manner. This is due to the COVID-19 Pandemic. "Given the constraints, a maximum of 500 yatris will be allowed per day by road from Jammu. Therefore, arrangements will have to be limited to this number," says BVR Subrahmanyam
"All entrants into J&K will have to be sampled, tested, and quarantined till they are reported to be negative. The camping facilities earlier utilized for yatris, especially at entry points are currently being utilized as quarantine centres".
Reportedly Shri Amarnathji Shrine Board (SASB) is planning to undertake the yatra from July 23 to August 3. This year it will be from the shorter Baltal route.
Adequate stock of drugs, consumable items, sleeping bags, PPE kits, and masks are being made available to the doctors and paramedical staff.
Also Read: 5.8 Magnitude Earthquake Hits Jammu And Kashmir