Amazon Buys MGM Studios for A Whopping Amount
Amazon Acquires Hollywood Studio MGM Of James Bond Fame For $8.5b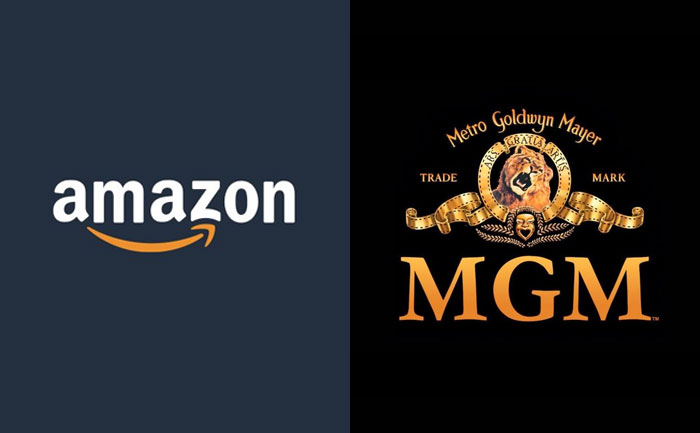 Amazon and MGM have announced a merger agreement under which the world's second-largest streaming service will acquire MGM. Apple and the Sky owner, Comcast were also interested in owning the iconic studio. But Amazon inked the deal for $8.5bn. The news was shared by Amazon with a press release. MGM has also announced that they have entered into a definitive merger agreement under which Amazon will acquire MGM for a purchase price of $8.45 billion.
This is the second-largest takeover deal ever struck by Amazon. In 2017 it paid $13.7bn for the upmarket US grocer Whole Foods.
Metro Goldwyn Mayer aka MGM is the movie studio behind the James Bond and the Rocky franchise. The giant studio's library has more than 4,000 film titles. It also has over 17,000 TV shows such as Fargo, The Handmaid's Tale, and Vikings. Amazon is anticipating being able to use Metro-Goldwyn-Mayer properties like the Pink Panther, Rocky, and, the 007 franchises for new originals.
Founded in 1924, MGM recorded huge success with films ranging from The Wizard of Oz and Ben Hur to Raging Bull, Basic Instinct, and The Silence of the Lambs. Collectively, MGM has won more than 180 Academy Awards and 100 Emmys. It also has some exciting upcoming films in its kitty all set to create a buzz at the box office. They are House of Gucci, No Time to Die, Respect, The Addams Family 2, and the untitled Paul Thomas Anderson film
Amazon has not confirmed when it expects to close the MGM acquisition. But insiders feel the pact will be approved by the end of 2021.
Also Read: Amazon Launches MiniTV in India for free streaming of the videos