Amazon Quiz 2 April 2020 Answers Out: Win Rs 20,000
Check out answers of Today's Amazon Quiz and win Rs 20k.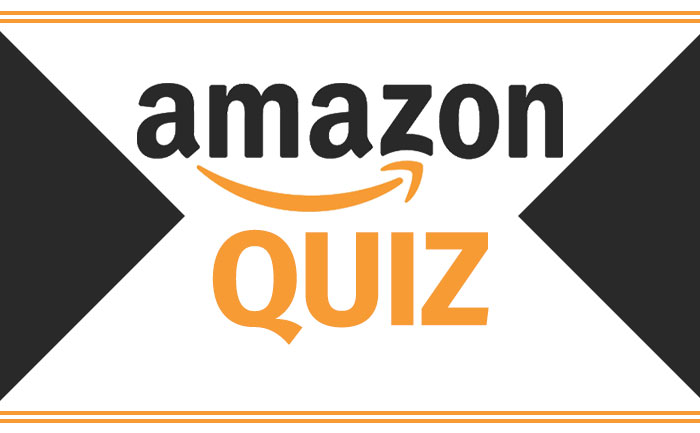 Amazon India brings yet another lucrative App Quiz Contest offering an opportunity to win Rs 20,000. Today's Amazon Quiz is live now and if you want to be a part of it, you should know that you have a very little time left to join the contest and become an eligible to win Rs 20k.
Before you skip reading this article and open Amazon.in in your desktop, let me tell you that Amazon Quiz can only be played in mobile phones. Yes, it is not available for desktop users.
Winners of Amazon Quiz get a chance to win prizes ranging from iPhone X, iPhone Xs, Seagate HDD, GoPro Hero 8 Camera, LG Smartphones, Amazon Pay Balance & many more. To claim Rs 20,000, get all the answers of Today(April 2, 2020)'s Amazon Quiz.
Amazon Quiz Answers For 2 April 2020 – Win Rs 20,000
Q1: What does CET, the new exam for various government jobs proposed by the Indian government, stand for?
A: Common Eligibility Test
Q2: Which of these days is observed on 27th March by ITI- a world organization for the performing arts?
A: World Theatre Day
Q3: Swavalamban Express is a special train journey launched by SIDBI for which group of people?
A: Entrepreneurs
Q4: Daniel, an 18-year-old who made his debut for AC Milan on 2nd February, 2020 is the son of which AC Milan legend?
A: Paolo Maldini
Q5: Who among these stepped down from the board of Microsoft in the 2nd week of March 2020?
A: Bill Gates
Amazon Quiz Contest Details
Amazon Quiz Today's Prize:  Rs 20,000
Amazon Quiz Timing: 8:00 am to 12:00 noon (IST)
Amazon Quiz Contest Date:  2 April 2020
Amazon Quiz Contest Winner List: 30 April 2020
How To Participate In Today's Amazon Quiz Contest
If you do not have Amazon App, Download it from Google Play Store OR Apple Store.
After downloading the Amazon App, Sign In.
Go to Home page & scroll down until you see "Amazon Quiz 2 April" banner, tap on it.
Now just tap on start tab to play the Amazon Quiz