Ambili Devi accuses Adithyan Jayan of having extra-marital affair, makes shocking revelations
South actress Ambili Devi has finally opened up about her marriage with Adithyan Jayan amidst divorce rumors.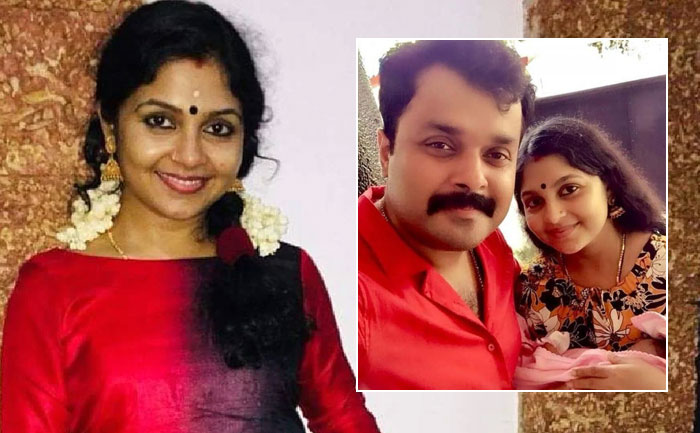 Ambili Devi is a South Indian actress who appears in Malayalam films and serials. The actress has been on the headlines ever since there have been rumors of her divorce from husband Adithyan Jayan. Now, she reacted to the reports and made some shocking revelations about her marriage.
In an interview with Manorama Online, Ambili Devi accused her husband of having an extra-marital affair with another woman while she was pregnant with their child. She also revealed that legally she is still Adithyan's wife. She said that he and her husband have survived a lot of setbacks and got married for a second time.
The actress also revealed that the other woman is also the mother of a 13-year-old son. She also had to take a break from acting in April after she got pregnant and stated that Coronavirus lockdown had been imposed within a month or two after her delivery.
Ambili also shared about the other woman being pregnant and said that she did not believe it first and trusted her husband. Later, she was surprised when people called her recently and started congratulating her for being pregnant again. "They found out that Aditya's Facebook cover picture was a scanning photo. When I went to a relative's Facebook account and looked at Aditya's account, I was convinced that what they said was true," she said.
She said that her husband is demanding her to file for a divorce. However, she does not want a divorce, but, when she told her husband, he replied that he could not live with her anymore.
Ambili was earlier married to S Lowel, a noted cameraman. The couple has a son together, Amarnath born on 27 January 2013. Later, after marrying Adithyan, she gave birth to her second son.
ALSO READ: Nawazuddin Siddiqui And Wife Aaliya Mend Differences, To Not Get Divorced