American journalist slammed for referring Priyanka Chopra Jonas as Nick Jonas' grandmom
Recently, an American Journalist was slammed brutally for calling Priyanka Chopra Jonas as Nick Jonas's grandmother.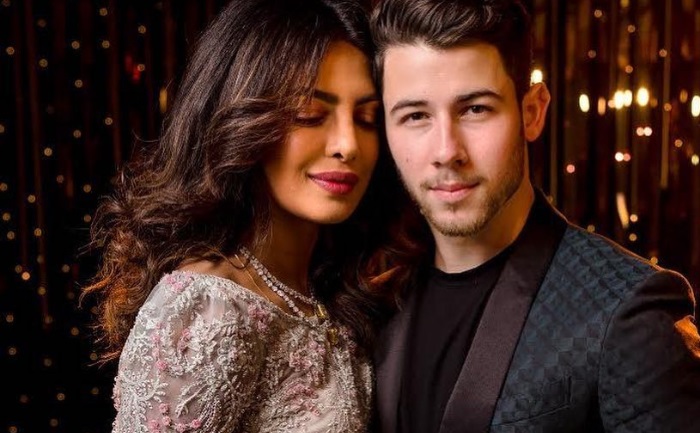 As we all know, Priyanka Chopra Jonas's love affair with a 10 year younger Nick Jonas raised many eyebrows and the duo proved all the naysayers wrong when they tied the knot. The actress clearly stated that when it comes to matters of heart then age, race or religion- nothing else matters.
But, recently, an American Journalist of Pakistan origin, called Priyanka Chopra Jonas as Nick Jonas' grandmother. Well, this didn't go well with their fans and the journalist was brutally slammed for her statement. She shared an old video on Twitter where Priyanka-Nick can be seen grooving to the hit Bollywood track, "Aankh Marey" from the film Simmba.
She captioned the video, "Exclusive video of Nick Jonas dancing to "Aankh Marey" with his grandmother"
Exclusive video of Nick Jonas dancing to "Aankh Marey" with his grandmother pic.twitter.com/2v1O6SpWHu

— sameera khan (@SameeraKhan) March 29, 2020
Check out the Twitterati's comment on the journalist's post below:
"I am sorry there is a lot to dislike about Priyanka Chopra but the fact that she is married to a slightly younger man is not one of them. Your post is just sexist and reinforces patriarchal gender roles. Nobody would bat an eyelid if the ages were reversed, including you."
I am sorry there is a lot to dislike about Priyanka Chopra but the fact that she is married to a slightly younger man is not one of them. Your post is just sexist and reinforces patriarchal gender roles. Nobody would bat an eyelid if the ages were reversed, including you.

— Gordon Aramsay (@vaniIlaessence) March 29, 2020
"What a pity – shaming someone on her age. This is the lowest one could go !!"
What a pity – shaming someone on her age. This is the lowest one could go !!

— Madeeha Anwar (@MadeehaAnwar) March 29, 2020
"Get a life lady ! They're an adorable couple . You're jus J !"
Get a life lady ! They're an adorable couple . You're jus J !

— Issy (@aakhirqqqqq) March 29, 2020
"Shame on you @SameeraKhan ! Really really disappointing."
Shame on you @SameeraKhan ! Really really disappointing.

— SSM (@SwatySMalik) March 29, 2020
"Grandmother? Baji, why would you harass another woman? I understand you support a party that has been harassing us for as long as I remember. But, cut people some slack during these testing times?"
Grandmother? Baji, why would you harass another woman? I understand you support a party that has been harassing us for as long as I remember. But, cut people some slack during these testing times?

— Ramlah (@RamlahSeraj) March 29, 2020
On the professional front, Priyanka Chopra Jonas was last seen in Shonali Bose's 'The Sky Is Pink' and is now gearing up for the Netflix adaptation of 'The White Tiger.'