COVID-19 Lockdown: Amit Shah meets PM Modi Over Lockdown Exit Strategy
As Lockdown Nears End, Prime Minister Narendra Modi Meets Amit Shah to Discuss Exit Strategy.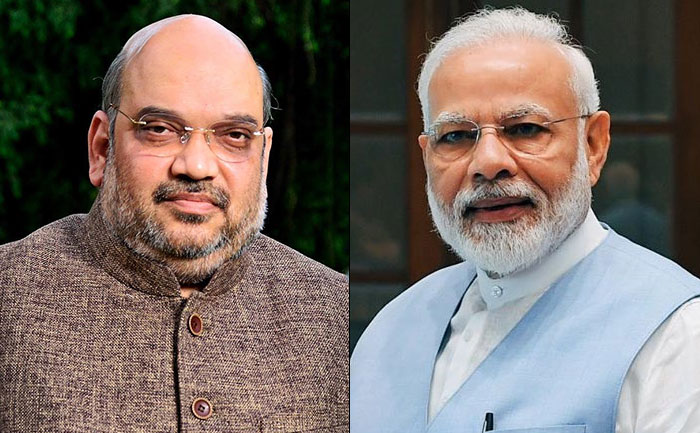 As the month of May draws to a close, the government is already busy with some new strategies to curb COVID-19 Pandemic. Home Minister Amit Shah met Prime Minister Narendra Modi at 7 Lok Kalyan Marg. This is a day after he held talks with Chief Ministers of states, Union Territories (UTs). It is the first time that the Home Minister has spoken to State CM's before the end of another lockdown phase in the country. He sought their views on the extension of the lockdown as cases in India have hit another high.
Reportedly the PM and the Home Minister held a detailed discussion on extension coronavirus lockdown. Shah had also asked chief ministers their views on extending the lockdown beyond May 31.
The nationwide curbs were first announced by PM Modi on March 24 for 21 days to contain the spread of coronavirus. It was first extended till May 3 and then again till May 17. The lockdown was further extended till May 31. The fourth phase of lockdown, was announced on May 17, will end on May 31. India is now looking to enter phase five of its nationwide lockdown imposed due to the coronavirus pandemic.
As reported by sources to English Jagran, The government is already working on "Lockdown 5.0. It is likely to come with a host of further relaxations and will be implemented from June 1 to June 14.
Earlier in the day, Goa CM Pramod Sawant had said, "Held a telephonic conversation with Home Minister Amit Shah, lockdown likely to increase by 15 days."
The central government is expected to announce its decision on the lockdown within the next two days.
Also Read:  'People are afraid to criticise govt': Industrialist Rahul Bajaj tells Amit Shah