'People are afraid to criticise govt': Industrialist Rahul Bajaj tells Amit Shah
Rahul Bajaj Questions 'Intolerance ki Hawaa'; Home Minister Amit Shah responds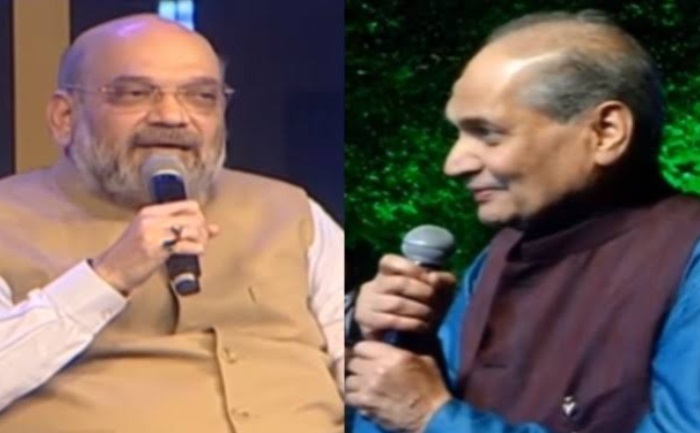 Industrialist and Chairperson of the Bajaj Group, Rahul Bajaj posed a question to the panel at the recently concluded Economic Times Awards function in Mumbai. He said the current regime has created an environment of fear and uncertainty. People were afraid of criticizing the government fearing repercussions.
Posing a question to a panel that comprised of Home Minister Amit Shah, Finance Minister Nirmala Sitharaman and Rail Minister Piyush Goyal. Bajaj asked the ministers why people are not allowed to question the government.
The statement comes at a time when the National Statistical Office(NSO) has released the country's second-quarter GDP. It currently stands at 4.5 percent.
Home Minister Amit Shah soon responded to Bajaj's questions and said that "There is no need for any individual to be scared. But, if you are saying that there is such an environment, we need to work to improve this. The government is working in a most transparent manner and if there is any criticism – depending on its merit we try to improve on that."
Bajaj further questioned the Home Minister about Bhopal MP Pragya Thakur's Godse remark. He asked, "If there was a doubt that Godse was a terrorist".
Shah said that the party condemns Thakur's statement. He further added that the Defence Minister Rajnath Singh has already condemned her remarks and the party has taken action against her.
This is not the first time that Rahul Bajaj has questioned and criticized the government. He had earlier too criticized the government for falling demand as well as private investment.
Also Read: Punjab CM Amarinder Singh Urges Amit Shah to check Pakistan drones dropping arms