Amit Shah: National song cannot be associated with any form of religion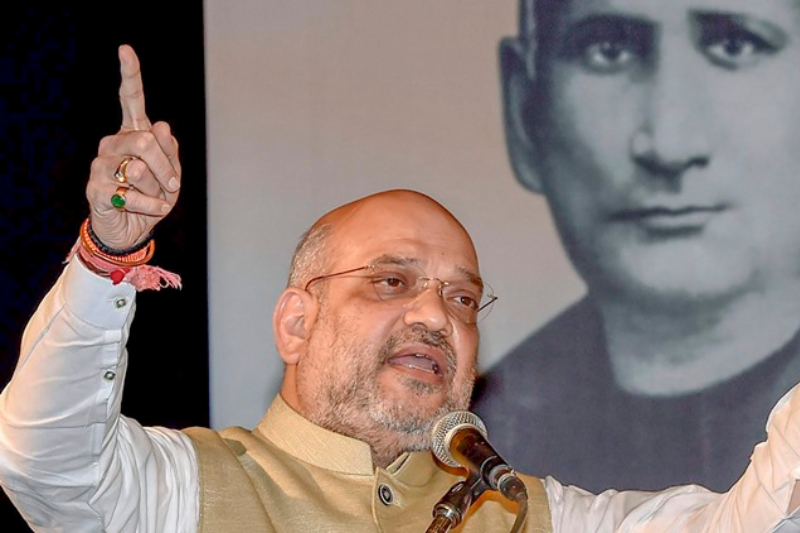 On Wednesday, 27th June 2018, BJP national president Amit Shah said the Congress had neglected the ideals of author Bankim Chandra Chattopadhyay and censored part of 'Vande Mataram' to suit its conciliation policy.
Shah delivered the first Bankim Chandra Chattopadhyay Memorial Lecture, organised by the Dr Syama Prasad Mookerjee Research Foundation at a city auditorium, saying "The Congress never respected the national song 'Vande Mataram' and had neglected the ideals of Bankim Chandra Chattopadhyay. It had also censored the national song to two stanzas instead of accepting the whole song to suit its appeasement politics. This led to the Partition."
Further Shah said "India is not a geopolitical nation, it is a geo-cultural nation. The definition of India's nationalism is not narrow. Vande Mataram cannot be associated with any form of religion. However, Congress brought religion into it by censoring the song". Indicating that the song cannot be associated with any form of religion.
The event, which was earlier hyped as an "intellectual meet" by the BJP, did not see the presence of many who had been invited to attend by the party. Among such personalities are actor Soumitra Chatterjee, former Supreme Court Judge Ashok Ganguly, activist-writer Santosh Rana, theatre personalities Rudraprasad Sengupta, Chandan Sen and Manoj Mitra, and singer Amar Paul.
Also read: All-World Gayatri Pariwar: Rahul Gandhi won't be treated like Amit Shah