Assam NRC issue: No Indian has been excluded from the list, says Amit Shah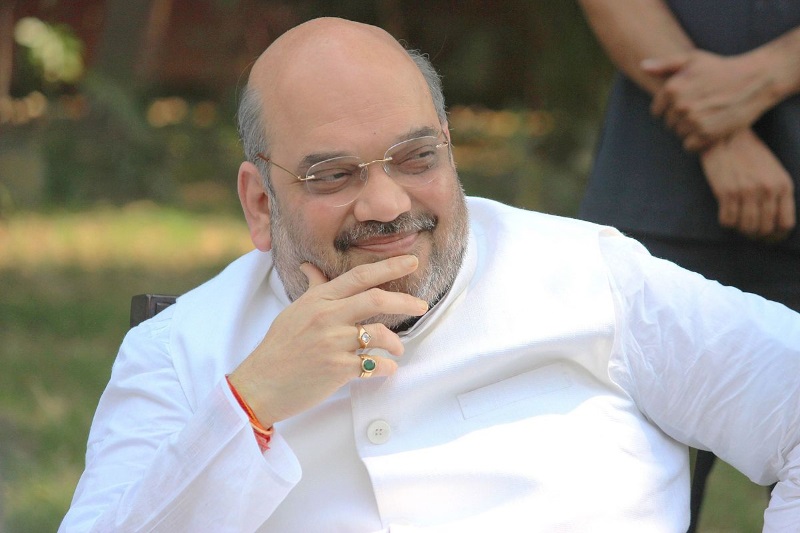 In a reckless attack against Congress and Trinamool Congress, BJP president Amit Shah on Tuesday accused them of misleading public on the National Register of Citizens (NRC) issue and asked them to clarify their stand.
Addressing a press conference in New Delhi, Shah said, "No Indian has been excluded by the NRC. Only those who haven't been able to present proof of their Indian citizenship are excluded from the draft. 40 lakhs is not a final figure. The Supreme Court laid down procedure will be followed."
Also Read: Various state police come up with creative warnings against Kiki challenge
Shah added, "The reality is, there are going to be official hearings for those whose names are not on the second draft."
Lashing out at the Congress for indulging in 'vote bank politics', Shah said, "On what basis are you questioning the NRC? You have started it. You were only concerned about your vote bank. Our government has started the actual work on NRC."
He also asked Congress president Rahul Gandhi to clear his stand on the issue. The BJP president said, "Vote bank politics should not be placed above national interest. We have never practised vote bank politics. We have always demanded the removal of illegal immigrants. We give topmost priority for the security of the country and its people. There should be no confusion among the people and media."
Shah alleged that Congress was in habit of shifting its stand on the NRC issue. '"When you are in power you have one stand and another while in opposition. We have never indulged in vote bank politics," he said.
He asserted that NRC is the 'soul' of 1985 Assam Accord signed by former prime minister Rajiv Gandhi. Shah claimed a perception was being created that people who migrated from other states would be sent back. 'Those who come from others states have every right to stay in Assam. A perception has been created that Bengalis, Tamilians, Rajasthanis will be sent back. The Opposition tried to spread this narrative," he said.
The BJP president assured that the NRC will be 'firmly and fairly' implemented. Directing his attack at West Bengal Chief Minister Mamata Banerjee, Shah said, "She (Mamata) is saying there will be a war in the country. On what basis is she saying this? she must come clear on this." He added, "Do people of this country have rights or not? Can a country run like this?"
Amit Shah said the NRC was implemented keeping the safety and welfare of the country in mind. "It is BJP's firm stand that NRC will be implemented according to SC procedure," he said.