Amit Shah: Sexual harassment charges against MJ Akbar will be examined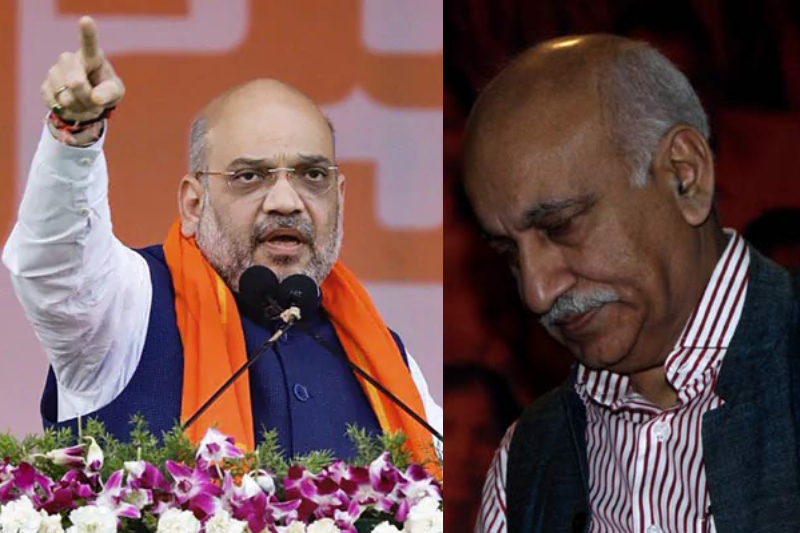 The Bharatiya Janata Party (BJP) president Amit Shah has reportedly opened up on the sexual harassment charges against MJ Akbar, the minister of state for external affairs.
The Times of India quoted Amit Shah as saying, "Dekhna padega yeh sach hai ya galat… Is par zaroor sochenge (We have to see whether the allegations are true or false…We will definitely look into this)."
It is to be noted that the Times of India did not specify when and where Amit Shah said this.
On the other side, many news reports claimed that Akbar will be asked to step down once he returns from Africa on Sunday.
Earlier, India Today quoted the sources in government and BJP who have said that MJ Akbar may step down till his name is cleared in the cases of sexual harassment.
Notably, at least eight women journalists have accused Akbar of sexual harassment and predatory behaviour.
While Priya Ramani was the first to expose MJ Akbar without taking his name as the 'unnamed editor', the last was Ghazala Wahab, an executive editor of Force magazine. In a detailed account written for The Wire, Ghazala Wahab described several instances where Akbar allegedly molested her by grabbing her, rubbing his body against hers and forcefully kissing her in his office.
Akbar was the editor of prominent newspapers like The Telegraph, Asian Age and The Sunday Guardian. He is currently a member of the Rajya Sabha.
Also Read: #MeToo: Rahul Gandhi says its high time everyone learns to respect women