Amit Shah: I want Rahul Gandhi to clear his stand on NRC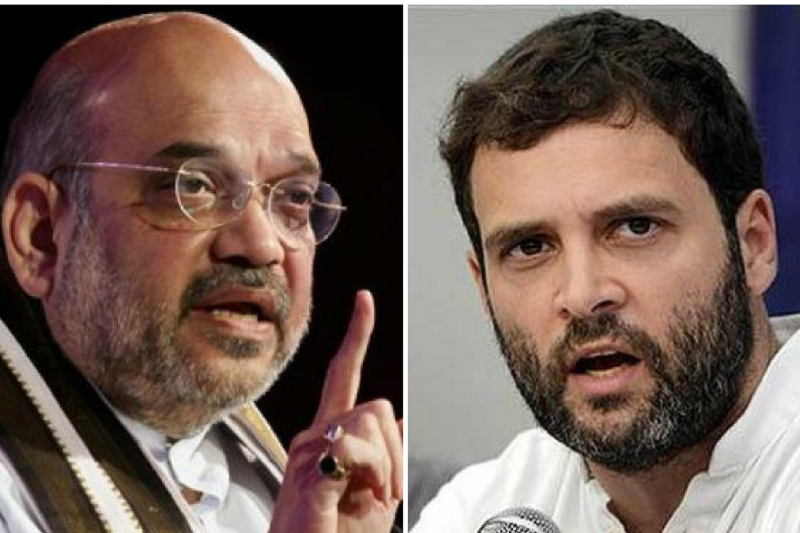 Asking Congress President Rahul Gandhi to clearly spell out his stand on the NRC in Assam, BJP President Amit Shah on Saturday asserted that his party was committed to completing the registration process to identify infiltrators notwithstanding opposition from Trinamool Congress chief Mamata Banerjee.
"Mamatadi, NRC will not stop just because of your opposition. You are free to oppose. Congress leader Rahul Gandhi is free to oppose. But it is our commitment that we will complete NRC in Assam, by following the due process of law, and identify all infiltrators one by one," Shah said at a rally here.
Banerjee has been strident in her criticism of the National Register of Citizens (NRC) in Assam, after 40 lakh people did not find a place in the document's first complete draft published on July 30.
Accusing Gandhi of not making clear his position on the NRC for the sake of votebank politics, Shah pointed out that the work on the document was being done as per the Assam accord which was signed by then Prime Minister Rajiv Gandhi in 1985.
Rajiv Gandhi, Rahul Gandhi's father, headed the Congress government at the Centre from 1984 to 1989.
"The work of the NRC is being done as per the Assam accord. Who formulated the Assam accord? It was formulated by then Prime Minister Rajiv Gandhi n 1985.
"Then the Congress had no problem, but now for votebank politics, Rahul Gandhi is not making clear his stand," Shah said at the rally organised by the Bharatiya Janata Yuva Morcha