Amitabh Bachchan and Abhishek are 'stable and responding well to the treatment': report
Read to know the latest heath updates on Amitabh Bachchan and Abhishek Bachchan.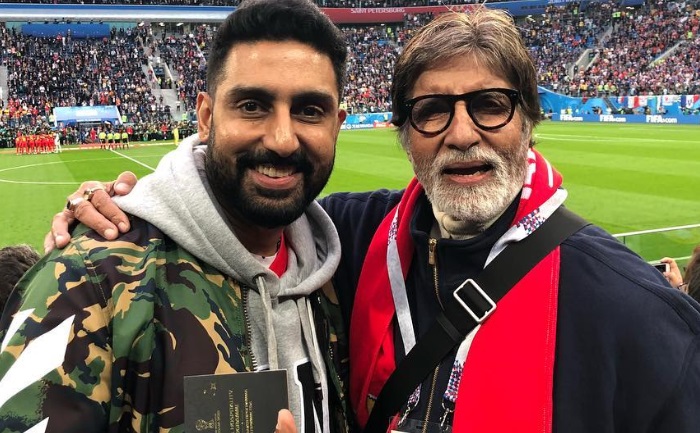 On June 11, Amitabh Bachchan and his son-actor Abhishek Bachchan tested positive for Coronavirus. The father-son are currently admitted to Nanavati Hospital's isolation ward. Now, the latest report stated that they are 'stable and are responding well to the treatment.'
A hospital insider told PTI, "Both are stable and are responding well to the treatment. They will have to be in the hospital for at least seven days."
"They both are in the (isolation) ward and are clinically stable. At present, they do not require aggressive treatment. They are okay with the first line of medication. They are being given supportive therapy. Their vitals and appetite are fine," said the source.
Dr. Abdul Samad Ansari, director of Critical Care Services at the hospital, on Sunday also said, "Both Amitabh Bachchan and Abhishek are comfortable and feeling better. General blood chemistries are acceptable with stable vitals. Both slept well and had their breakfasts. They are stable," Ansari told PTI.
On Monday, the 77-year-old actor also took to his Twitter handle and expressed gratitude to all his fans for their prayers.
Apart from Amitabh-Abhishek, Aishwarya Rai as well as 8-year-old Aardhaya has also tested positive for Coronavirus are currently quarantined at home. Whereas, Jaya Bachchan, Shweta Bachchan, and her kids Navya Naveli Nanda, Agastya Nanda, including all the staff members have been tested negative.
Vishwas Mote, assistant municipal commissioner, K Westward also confirmed that 26 staff members working at Bachchans' bungalows have tested negative for COVID-19. "As per the laboratory report, all the staffers (26 of them) have tested negative to COVID-19," he told PTI.
Stay tuned to The Live Mirror for more updates.
ALSO READ: Amitabh Bachchan Thanks His Fans, Says, "My Unending Gratitude And Love"