Mukesh Ambani Becomes 6th richest Man In The World
Mukesh Ambani surpassed Jack Ma to become Asia's richest person in July 2018.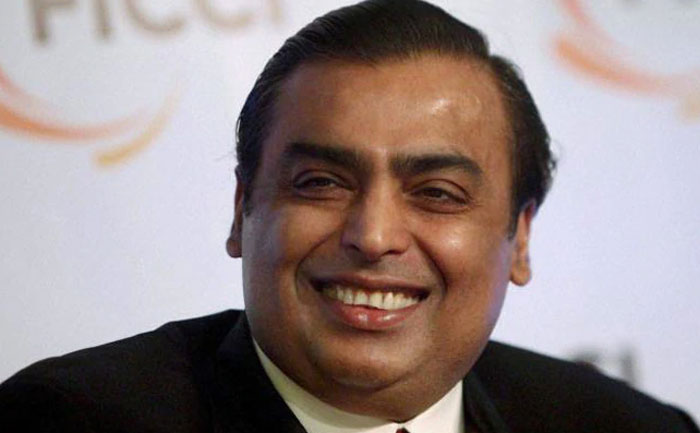 Reliance Industries Limited Chairman Mukesh Ambani is now the sixth richest man in the world. He has surpassed Alphabet co-founder Larry Page, as per the data on the Bloomberg Billionaires Index (BBI).  His real-time net worth has risen by $2.17 billion to $72.4 billion on Monday (July 13). With this Mukesh Ambani is not only the richest Asian but is close to entering the exclusive club of the world's top five richest people.
As per the latest Bloomberg Billionaires Index, Ambani's net worth now stands at $72.4 billion (Rs 5.44 lakh crore) after a rise of $2.17 billion. In terms of net worth, Ambani is behind American businessman Steve Ballmer who is placed fifth on the list with a net worth of $74.6 billion.
Meanwhile, the reason behind Ambani's meteoric ascend on the BBI has to do with Reliance's performance recently. RIL, which has now transformed itself into a consumer company from an energy producer, has seen its valuation rise sharply to top Rs 12 lakh crore.
It may be noted that Ambani has added almost $7.9 billion to his fortune over the past 22 days due to a sharp rise in Reliance's shares.
Mukesh Ambani has been gradually rising up the ranks on the BBI. Last week, he overtook Warren Buffet to become the eighth richest man in the world. Currently, Amazon founder Jeff Bezos tops the list of the richest men in the world with a net worth of $183.9 billion.
Mukesh Ambani surpassed Jack Ma, executive chairman of Alibaba Group, to become Asia's richest person with a net worth of $44.3 billion in July 2018. He is also the wealthiest person in the world outside North America and Europe.