Punjab: Six men detained after villagers spot suspected terrorists in Pathankot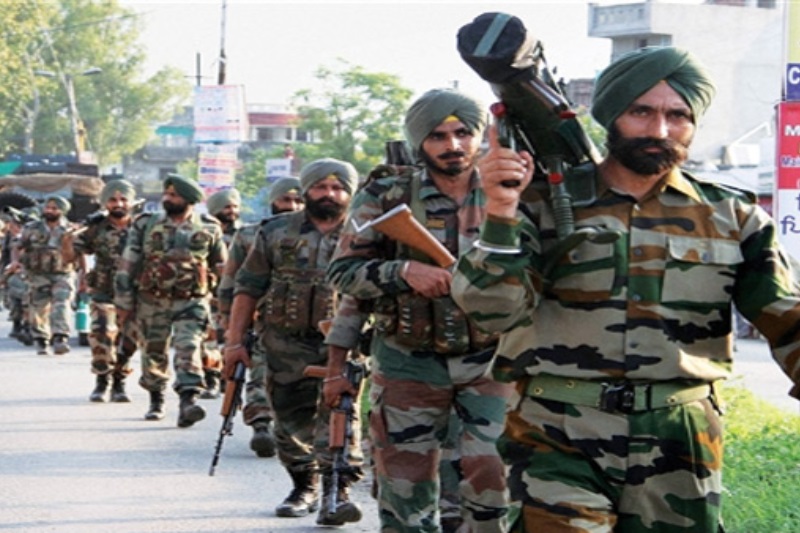 Merely two days after local villagers claimed to have spotted four suspicious men and an abandoned car in Saidipur village, six men have been detained for interrogation from Pathankot Railway station on the basis of suspicion, Palvinder Singh, Government Railway Police's (GRP) Assistant Sub-Inspector told the news agency ANI on Sunday.
All the suspicious men were detained from Pooja Express, who were travelling from Pathankot to Rajasthan via Delhi. The security personnel stopped the train and took them into custody for interrogation, the Punjab police said.
Earlier on Friday, suspected terrorists were seen in army uniforms carrying heavy backpacks by a farmer. They were spotted entering a sugarcane field by another villager who alerted the authorities following which the local police flashed a message to authorities.
After receiving an intelligence input, Punjab police launched a massive search operation in the area on Friday night and it was resumed the next day for an hour between 10 am and 11 am. During that operation, the Police recovered an abandoned white Maruti Alto car 25kms from Pathankot, near Bamilyal area, ANI reported. The same car was also spotted by the villagers.
Punjab Director General of Police Suresh Arora later announced that the owner of the white Alto car belongs to Jammu. "The car owner has been traced. The person hails from Jammu," he told media a day later.
The Punjab police last week launched a massive search operation after it received an intelligence input that some Jaish-e-Mohammad terrorists reportedly entered Delhi from the state.
Earlier, on November 14, another massive search operation was carried out in the frontier areas in Punjab after four suspected terrorists hijacked a taxi at gunpoint.
The state police were placed on high alert last week after its counter-intelligence wing suggested that six to seven Jaish-e-Mohammad terrorists "could be moving towards Delhi" from the state.
It is to be noted that, before the attack on the air base, terrorists had carried out an attack on Dinanagar town in Gurdaspur district in July 2015. Three Pakistani terrorists had entered from the border. Six people, including the three terrorists, were killed in the attack.
Also read: Punjab: Nirankari Bhavan blast prime accused Avtar Singh arrested