Amritsar train accident: Absconding event organiser releases video; pleads not guilty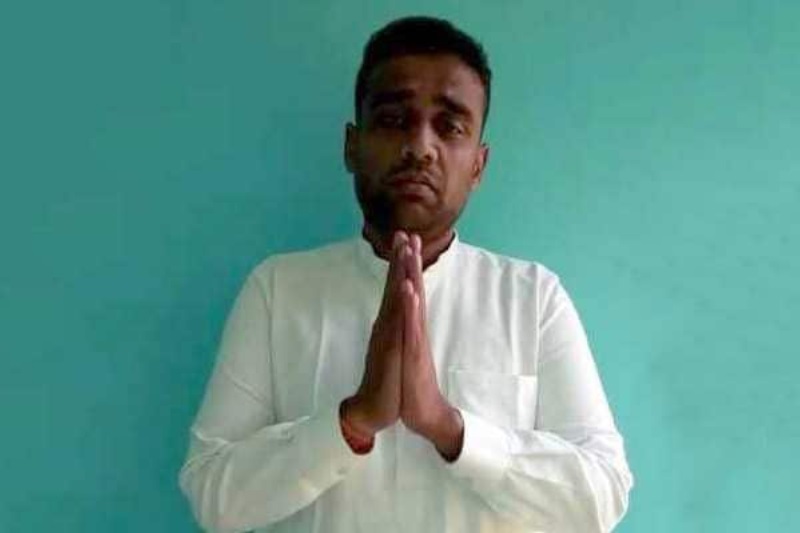 The organiser of the Dussehra event in Amritsar, which claimed 61 lives and injured several others after a passenger train blazed over the revellers standing on a railway track, has released a video saying he has been unfairly targeted for the tragedy. The disastrous incident which was labelled as a massacre occurred on 19 October.
"It's an extremely tragic incident, I am deeply pained by it," said Saurabh Madan Mithu in a video released by NDTV.
Saurabh, son of an Amritsar Councillor, had arranged for the Dussehra event on Friday. He says in the video that he had taken all the necessary permissions, but "some people" are trying to fulfil their personal agenda against me.
"I arranged the Dussehra celebration to bring everyone together. I had taken all the permissions… spared no effort. Had spoken to police, (municipal) corporation, fire brigade," said Saurabh in a video released in Punjabi, reports the news website.
"We organised it on a ground, not on the tracks… But some people were standing there and the train came out of nowhere. It was an act of God. What is my fault in this? Some officers and people have a personal vendetta against me… we made 7 to 10 announcements saying 'please don't stand on the tracks'. With folded hands, I request you not to do this," he added.
Mr Saurabh and his mother, also a Congress Councillor, have been missing ever since the incident took place. And irked by the absence of their Councillor as well as the event organiser, a group of people on Saturday pelted stones at their residence breaking several windows. The police brought them under control and also designated officers to guard the neighbourhood.
Also Read: Amritsar train accident: Driver is lying, say eyewitnesses
The news website states that although Saurabh claims that they had warned the spectators against standing on the railway tracks, another video taken before the incident shows the organisers proudly telling their chief guest Navjot Kaur Sidhu, that the crowd so excited to see her that they would stand on the railway tracks and not be bothered even if 500 trains pass by.
"Madam, look here, these people don't care about standing on tracks. Over 5,000 people are (standing) on (railway tracks) lines for you and even if 500 trains pass by, they will not move," the man was heard saying.
The Punjab police have registered an FIR with regards to the tragedy but did not name anybody in the report. The accused are yet to be identified, said the police.