Andhadhun trailer review: This Ayushmann Khurrana-starrer moves brilliantly from a love-story to a murder-mystery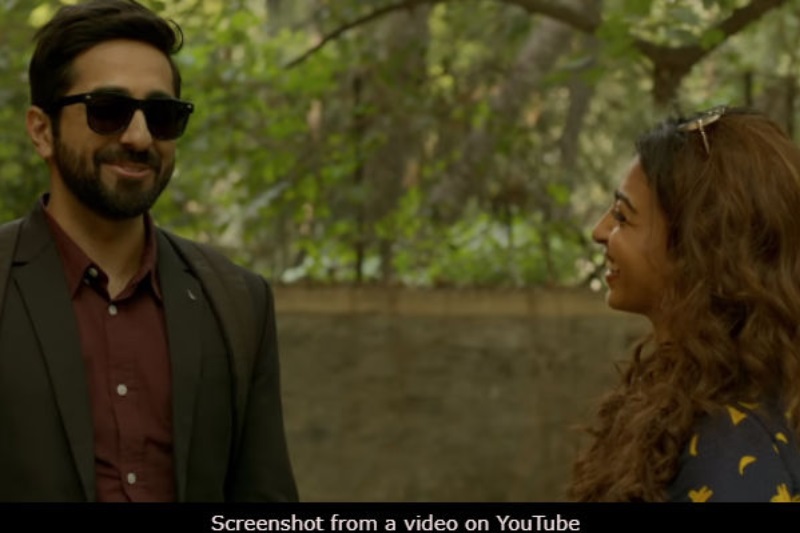 This is one of the very rare times when the trailer wasn't released during the day or evening but instead at midnight.  In the movie, Andhadhun, Ayushmann Khurrana plays the role of a blind pianist. In the beginning of the trailer, we hear him say that everybody knows the difficulties of being blind but nobody actually knows the benefits of it. Radhika Apte plays his love-interest in the film. Just when a love-story between the two starts brewing, enters Tabu and that's when things take an ugly turn. A murder happens in the scene and because Ayushmann was present at the spot where the murder happened, it makes him a prime suspect.
But how can a blind person murder someone? Is that what he meant when he said, nobody knows the benefits of being blind? In the end, the entire plot takes a twist when Ayushmann Khurrana asks Tabu if there is a poster of Aishwarya Rai poster on the auto?
Ayushmann Khurrana had spoken about his character in the film to The Indian Express and he said, "Every film is a learning experience even if it's from the same genre but this particular film… Sriram Raghavan is a very organic director. He will give you a situation, a milieu and you will react to that. I have done theatre in the past so, I am used to improvisations. It's very challenging for an actor because it's not on paper. You have to be on your toes every day and be impromptu. A non-actor cannot work with him for sure. You have to be a good actor or a spontaneous actor to work with a Sriram Raghavan."
He had also taken to Instagram to post a poster from the film and gave a witty caption to say, "When you see what you can't see, what do you do? Stay tuned to watch the #AndhaDhun trailer tonight!"
The film is helmed by Sriram Raghavan and this is the first time when the director and actor are working together. The film will hit theatres on October 5.
Also read: Ghoul review: This Radhika Apte-starrer is not for the faint-hearted