Ghoul review: This Radhika Apte-starrer is not for the faint-hearted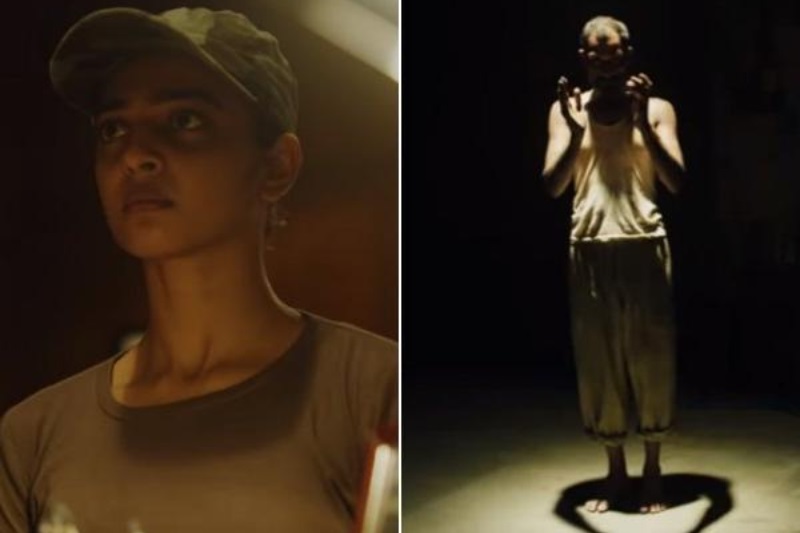 The much-awaited Radhika Apte-starrer 'Ghoul' has released today and subtly raises voice for social change vis-à-vis religion in a powerful and effective way.
After giving two hits on Netflix- Lust stories and Sacred Games, she is here once again to tell a tale which is not mean for the weak-heart.
Ghoul is referred to devil-like figure that can be called upon by trading one's soul. The movie is set in such a time and space wherein anybody who raises questions towards the establishment is branded as anti-national.
Nida, played by Radhika Apte, considers her religion a crutch and won't hesitate in getting her father arrested because he taught 'anti-national' literature, thus he is now branded as a 'terrorist'. What makes the story interesting is the mysterious energy which the detention centre 'Meghdoot 31' has. Despite helping the authorities in getting her father arrested,  Nida finds herself under the scanner of the right wing. The series focuses on religious politics getting further aggravated when Nida's boss DaCunha played by Manav Kaul, finds himself facing the same battles at the detention centre.
The writer and director Patrick Graham tries to effectively communicate a sensitive subject. The series casts Radhika Apte, Manav Kaul, Ratnabali Bhattacharjee, Mahesh Balraj, Mallhar Goenka in pivotal roles.
The story will make you uncomfortable but at the same you will be glued to the screen. It will make you think about your love for the country comes first or accepting the establishment's decisions.
Also read: Netflix August feature: Beyond the Clouds, Ghoul and more