Andhra Pradesh: TDP Chief Chandrababu Naidu Served Notice In Amaravati Land Scam Case
CID serves notices to TDP chief Chandrababu Naidu to join probe in Amaravati land scam case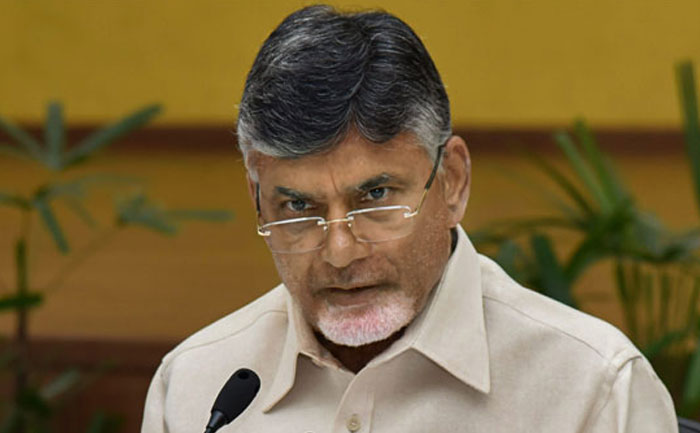 Telugu Desam Party president and former chief minister N Chandrababu Naidu on Tuesday got served notices by the state. This is in the ongoing Amaravati Land Scam Case. CID additional director general Sunil Kumar served the ex-cm a notice under Section 41 (C) of the criminal procedure code (CrPC).
APCID Notices:@ncbn asked to appear at CID Regional office in Vijayawada on 23rd March at 11 AM.

We can see @ncbn's acknowledgment signature at the end.#Amaravati#ChandrababuNaidu pic.twitter.com/ifrN6lMV7G

— MIRCHI9 (@Mirchi9) March 16, 2021
The CID authorities asked Naidu to appear before the CID officer whenever he is called to depose in the case.
The Amaravati Land Scam involves the aggregation of thousands of acres of land for the proposed capital of the divided state of Andhra Pradesh. As per CID investigations, Naidu's close aides had purchased approximately 500 acres of assigned land after the announcement of the capital city.
An FIR was registered by the CID under 120b, 166,167, and 217 in the Amaravati land scam case. This is over the irregularities alleged in the acquisition of lands in Amaravati and illegal land transfers.
However, the TDP has denied any wrongdoing by the former chief minister. They have accused the previous Y.S. Rajasekhara Reddy government for favouritism.
The former CM has been asked to appear in person on March 23, at 11 a.m., at the Regional CID office in Satyanarayanapuram in Vijayawada.
Also Read: Andhra Pradesh: 1 dead, hundreds hospitalized as mystery disease strikes Eluru