Andhra Pradesh: 1 dead, hundreds hospitalized as mystery disease strikes Eluru
Mystery disease with people fainting strikes Eluru in Andhra Pradesh; government says situation under control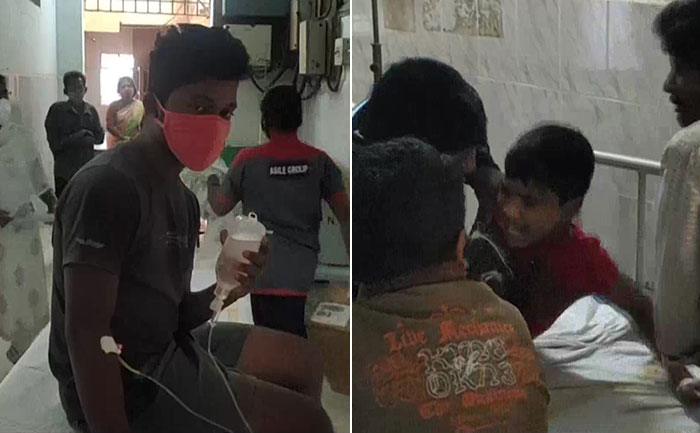 More than 300 people fell sick in Eluru town of West Godavari district of Andhra Pradesh on Sunday. People belonging to various age groups have been admitted to the hospital. They all have been complaining of nausea, dizziness, fainting — symptoms that are staying for 10 to 15 minutes. The cause of their sickness is yet to be ascertained.
A 45-year-old person named Sridhar dies of the mysterious illness in #Eluru He was a resident of Vidyanagar.
Apparently, the consumption of contaminated water is suspected to be the reason behind the sudden hospitalisations. But officials clarified that they are still awaiting results of the water samples sent for testing. The areas affected include Kothapeta, Padamara Veedhi, Vangaya Gudem areas.
#AndhraPradesh Chief Minister @ysjagan will leave for #Eluru on Monday, where a mystery disease has left over 200 people hospitalised.

He will visit the hospital where the people, who suddenly fell ill, are undergoing treatment. pic.twitter.com/lat075MtzA

— IANS Tweets (@ians_india) December 6, 2020
"All medical help has been provided to patients and everyone is safe," said Andhra Pradesh Deputy CM and Health Minister Alla Kalikrishna Srinivas.
According to ANI, 140 persons were admitted to Eluru Government Hospital and subsequently discharged after treatment since Saturday night. So far, 227 people, including 46 children, have been hospitalised. Covid-19 tests performed on everyone admitted to the hospital returned negative. Doctors in the government hospital on Sunday said the situation was under control.
Situation is under control at local govt hospitals in Eluru, West Godavari district, where patients were admitted with complaints of giddiness & epilepsy. All medical help has been provided to patients & everyone is safe: Andhra Pradesh Dy CM & Health Minister Alla Kali Krishna https://t.co/6Qi6KfbDmr

— ANI (@ANI) December 6, 2020
Also Read: Andhra Pradesh: 7 dead in fire at coronavirus facility in Vijayawada