Keanu Reeves the first man Angelina Jolie is attracted to post divorce
There might be a brewing relationship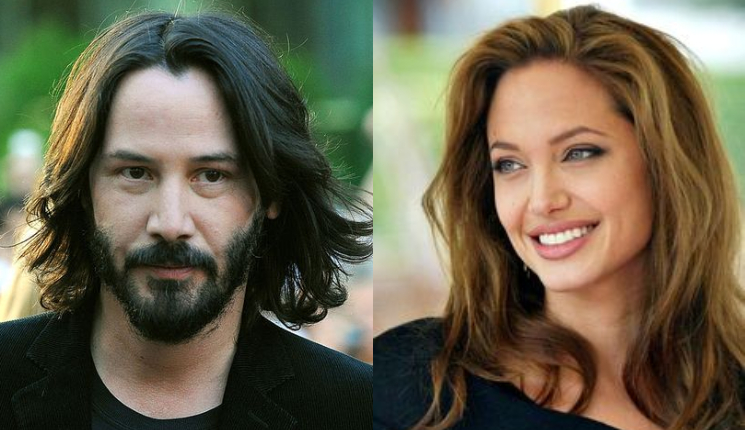 Angelina Jolie after spending a long time with her ex-husband Brad Pitt went ahead for a divorce. Now with three years down the lane, we hear that she has moved to Los Angeles with her 6 children namely Maddox, Pax, Zahara, Shiloh, Vivienne, and Knox.
The Maleficent actress who is in the Los Feliz neighbourhood in Los Angeles has a very interesting neighbour. The mother of the John Wick actor Keanu Reeves' mother Patricia is her neighbour. Also, sources say that the "Keanu's really close to his mom and visits her all the time" and adds on "That's how he came to meet Ange (Angelina). They found they have a lot in common, and the attraction was definitely there."
That makes up for some meaty piece of information. According to the Celebrity Insider, Keanu is the first man that Angelina was excited about ever since she split from Brad Pitt. 'The Keanussance' wave has surely caught up with Keanu Reeves and is now helping him find love too.
Sources add that Keanu Reeves has met Angelina's children and they get on really well too. Keanu's mother is very well contemplating a relationship between the duo because she very much wants her son to settle down.
Also Read: REVEALED: Here's Where Brad Pitt And Angelina Jolie Will Spend Summer With Their Children